COVID in California: White House details fall coronavirus battle plan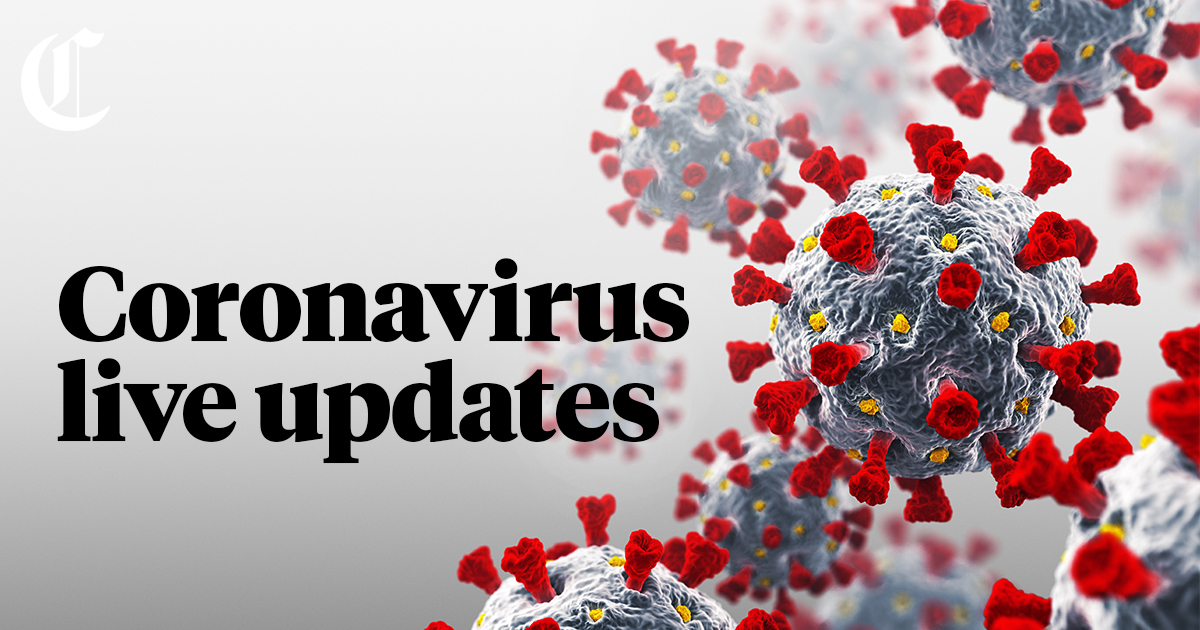 White House details fall COVID-19 battle plan
The Biden administration on Thursday detailed its plan to deliver updated COVID-19 vaccines to Americans this fall, as well as other steps it plans to take to "effectively manage COVID-19 and minimize its disruptions, and to stay prepared for whatever may come." High on the list of priorities is rolling out the new shots to tens of thousands of locations nationwide to ensure easy access for those who want them. The vaccine will be available for free to over 90% of Americans within five miles of where they live. The White House will make additional efforts to reach out to high-risk individuals and renew its campaign to battle misinformation. The administration also plans to purchase 100 million additional at-home, rapid tests from domestic manufacturers in anticipation of a winter surge. It anticipates the expansion of test-to-treat sites across the nation. Officials will call on schools and businesses to ramp up their mitigation measures, offering consultations on how to help make indoor air quality improvements. Finally, the White House reiterated that it is working toward transitioning procurement and distribution of COVID-19 vaccines, tests, and treatments to the commercial market.
Republicans prepare to shut down $22.4 billion request for COVID-19 funding
Few Republicans are willing to even entertain President Biden's request for $22.4 billion in emergency funding to deal with COVID-19, the Associated Press reports. While the administration says the money is needed for additional COVID-19 vaccines, testing programs and research and development, GOP lawmakers say the federal spending on the virus needs to wind down, not ramp up. Montana Senator Roy Blunt, a member of GOP leadership, said that people can pay for their vaccines like they pay for other aspects of their health care, and "there's really no reason that the government should be paying for all of that." The White House is also asking for $4.5 billion to bolster efforts to fight monkeypox. Officials said they have already depleted significant reserves from the national stockpile to provide more than 1.1 million vials of vaccine.
Children's COVID cases rise for second week in a row
There were 90,639 confirmed child COVID-19 cases in the U.S. last week, according to data published Monday by the American Academy of Pediatrics and the Children's Hospital Association. That marks a 14% increase in infections from two weeks ago — and the second week the numbers have gone up despite national trends showing falling case counts in the general population. Many schools have reopened without masking requirements and other virus mitigation measures.
Global COVID cases fell 12% last week
COVID-19 cases worldwide dropped by 12% last week compared to the week before, according to the latest update from the World Health Organization. But Director-General Tedros Adhanom Ghebreyesus cautioned the positive trends may not continue into the fall. "You might be tired of hearing me say the pandemic is not over. But I will keep saying it until it is. This virus will not just fade away," he said. The WHO plans to publish a set of policy briefs next week to help governments step up ways to reduce transmission, including guidance for testing, clinical management, vaccination, infection prevention and control, risk communication and community engagement, and managing misinformation. The United States, Japan, the United States, South Korea, Russia, and China were the countries with the most reported cases for the week ending Sep. 4.
Long-term heart issues found in people with mild COVID infections
In a study of 346 previously healthy patients with mild initial COVID-19 illness, researchers found that 73% had cardiac symptoms — including palpitations and chest pain — more than 3 months after infection. About 57% of the participants reported ongoing issues after nearly one year in the study published Monday in Nature. Comparisons were made between participants with and without cardiac symptoms, as well as a control group of individuals with no previous COVID-19 infection and no known heart disease or comorbidities.
Pandemic's toll looms large over BART's 50th anniversary
In its half-century of existence, BART has been no stranger to controversy, crises, criticism, uncertainty and the region's shifting economic tides. But as the transit system prepares to celebrate its 50th anniversary, no one could have anticipated its vulnerability following the pandemic. A one-week span in March 2020 "changed everything" for BART due the launch of the pandemic's shelter-in-place orders.
Anxiety and depression may raise odds of long COVID, study finds
Psychological stressors may play a greater role than physical ailments in a patient's likelihood of experiencing symptoms of long COVID after a coronavirus infection, according to a study published Wednesday in JAMA Psychiatry. In a cohort study of 54,960 individuals who were surveyed for 19 months starting in April 2020, "depression, anxiety, perceived stress, loneliness, and worry about COVID-19 were prospectively associated with a 1.3- to 1.5-fold increased risk of self-reported post-COVID-19 conditions, as well as increased risk of daily life impairment related to post-COVID-19 conditions," the researchers found. "Our results should not be misinterpreted as supporting a hypothesis that post-COVID-19 conditions are psychosomatic," they said. "First, among respondents who developed post-COVID-19 conditions, more than 40% had no distress at baseline. Second, symptoms of post-COVID-19 conditions differ substantially from symptoms of mental illness."
Third Democratic senator this week tests positive for COVID-19
New Jersey Senator Bob Menendez is the third Democratic senator this week to test positive for COVID-19, his office announced on Wednesday. "The senator is in good spirits and incredibly thankful to have been fully vaccinated and boosted," Francisco Pelayo, his communications director, tweeted. Georgia Senator Jon Ossoff announced he tested positive for the virus earlier on Wednesday during a planned eight-day trip to India, while Nevada Senator Jacky Rosen on Tuesday said she had tested positive. All three are isolating and working remotely, per CDC guidance. The Senate returns to the Capitol this week following its summer recess and is expected to hold multiple votes. Their absences may throw off the chamber's 50-50 makeup if votes are cast along party lines.
Critics denounce bill punishing doctors who spread COVID lies
Gov. Gavin Newsom has until the end of the month to sign or veto a bill that would make California the first state to let regulators punish doctors who give patients false information about COVID-19 — but which critics say would be a free-speech nightmare. State law already prohibits doctors from violating the accepted standard of medical care by lying to patients or mistreating them for any illness, including COVID-19. Doctors who do this risk being disciplined by the state's medical boards or losing their license altogether. Read more about AB2098, which specifically calls out COVID-19, and why some people think it tramples on the rights of doctors to express their medical opinions.
Don't dispose of old vaccine doses, U.S. health officials tell providers
COVID-19 vaccination program providers working with the U.S. Centers for Disease Control and Prevention will continue to make the original monovalent mRNA vaccines available to those 6 months and older for their primary series, and for boosters for children ages 5 to 11, according to a directive from Department of Health and Human Services Secretary Xavier Becerra. They should not discard the doses despite the anticipated availability of the new bivalent doses targeted at the omicron variant. "There shall be no disposal of the monovalent COVID-19 mRNA vaccines at this time outside of the usual parameters," the guidelines said.
New Bay Area COVID cases at lowest point since April
As of Tuesday, the Bay Area reported a seven-day average of 15 daily coronavirus infections per 100,000 residents, according to state figures tracked by The Chronicle, while California's seven-day average fell to 17 per 100,000. Those are the lowest figures on record since mid-April before the summer omicron BA.5 surge drove the numbers up to 61 per 100,000 and 56 per 100,000, respectively. The statewide test positivity rate is also down to 7.5% but remains well above the 1.5% average recorded in April. The state is averaging 36 COVID-related deaths per day, including six in the Bay Area region. There are 2,983 patients with confirmed coronavirus infections across the state, and 546 in the Bay Area. The state was reporting the same numbers in June.