Vacations, luxury cars: St. Louis-area fraudsters took millions in COVID-19 relief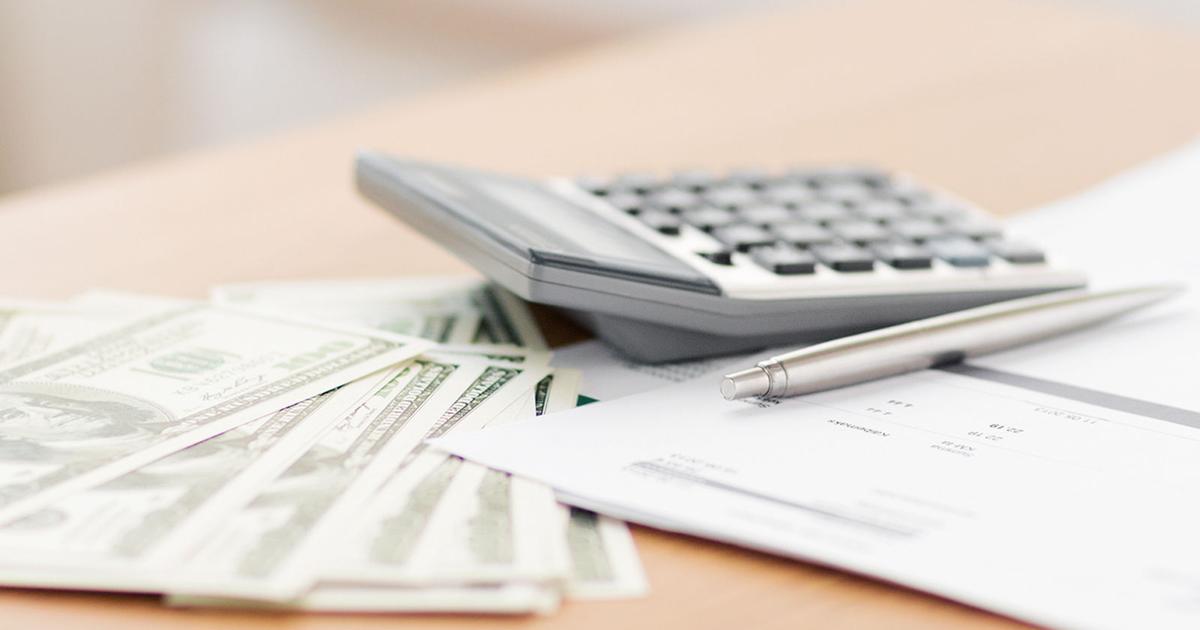 ST. LOUIS — Federal prosecutors here have charged more than a dozen people with lying to receive loans or grants since the start of the COVID-19 pandemic. One bought a Maserati. Others jetted off on vacation. Another spent thousands at Neiman Marcus, Ulta Beauty and Victoria's Secret.
And more are almost certainly coming: Prosecutors have dozens of open cases in the works.
"It's a huge problem," said Assistant U.S. Attorney Gwen Carroll, who's in charge of white collar prosecution for the St. Louis office. Federal agents, she said, keep finding people trying to work the system.
Pandemic-related fraud came under the microscope this month when former St. Louis County jail official Tony Weaver was indicted over accusations he filed four grant applications on behalf of a local businessman in exchange for splitting the proceeds, according to court documents.
Federal officials said nearly 1,500 people have been charged nationwide with making fraudulent claims to receive pandemic aid. Last week, they estimated as much as 20% — tens of billions of dollars — may have been awarded to fraudsters through one Small Business Administration loan program alone.
The wave of fraud started in March 2020 when Congress passed the Coronavirus Aid, Relief and Economic Security Act as businesses across the country were forced to shut down to stop the virus' spread.
Carroll, a longtime fraud prosecutor, recalled sitting in a conference room at the FBI with fellow investigators and reading the CARES Act distribution guidelines in May 2020. The loans were designed to be distributed quickly with few stopgaps — a recipe for abuse, she said.
"It's almost like we were standing on the beach and seeing a tidal wave very far off in the distance," she said.
In the months to come, more than 142,000 borrowers in Missouri would receive $4.6 billion as part of the Paycheck Protection Program alone. Trillions of dollars would be distributed through the CARES Act and subsequent coronavirus relief packages.
As all the money flooded in, so did fraud accusations.
Among those charged was Susan Hampe — a woman in her 70s from St. Louis County who had been convicted twice of defrauding others, including her sister. Hampe pleaded guilty in April to filing for bolstered COVID-19 unemployment benefits in multiple states even though she wasn't eligible.
Then there was Robert Williams, 59, from St. Louis County, who had a series of previous stealing and fraud convictions and was sentenced in April to more than 10 years in prison for lying to receive $2.7 million in coronavirus aid. Prosecutors said he misrepresented information on 30 applications for his own business and helped others file an additional 23.
And on Friday, a St. Louis woman, Porshia L. Thomas, 31, pleaded guilty to lying on applications to receive $291,600 in payroll protection loans for her 15-person company, Couture Trading Inc., out of Beverly Hills, California, according to court records. She spent the money on living expenses, personal purchases and an 2018 Audi S5 Sportback Quattro.
The fraud was not limited to business aid.
Carroll said investigators have also opened inquiries in the region, Missouri's eastern district, for people hoping to take advantage of housing assistance.
In one recent case, Semaj Portis, 43, of St. Louis County, admitted to pretending to be a landlord and using fraudulent leases when she applied for rental help 52 times in a 10-month period. She received $267,239 in aid, according to court documents.
The CARES Act and other pandemic aid programs created a "lucrative opportunity for fraudsters," she said.
Still, she said, many businesses were saved because of the money.
"The problem isn't the program," she said. "It's that people take advantage of opportunities."
#lee-rev-content { margin:0 -5px; } #lee-rev-content h3 { font-family: inherit!important; font-weight: 700!important; border-left: 8px solid var(–lee-blox-link-color); text-indent: 7px; font-size: 24px!important; line-height: 24px; } #lee-rev-content .rc-provider { font-family: inherit!important; } #lee-rev-content h4 { line-height: 24px!important; font-family: "serif-ds",Times,"Times New Roman",serif!important; margin-top: 10px!important; } @media (max-width: 991px) { #lee-rev-content h3 { font-size: 18px!important; line-height: 18px; } } #pu-email-form-business-email-article { clear: both; background-color: #fff; color: #222; background-position: bottom; background-repeat: no-repeat; padding: 15px 0 20px; margin-bottom: 40px; border-top: 4px solid rgba(0,0,0,.8); border-bottom: 1px solid rgba(0,0,0,.2); display: none; } #pu-email-form-business-email-article, #pu-email-form-business-email-article p { font-family: -apple-system, BlinkMacSystemFont, "Segoe UI", Helvetica, Arial, sans-serif, "Apple Color Emoji", "Segoe UI Emoji", "Segoe UI Symbol"; } #pu-email-form-business-email-article h1 { font-size: 24px; margin: 15px 0 5px 0; font-family: "serif-ds", Times, "Times New Roman", serif; } #pu-email-form-business-email-article .lead { margin-bottom: 5px; } #pu-email-form-business-email-article .email-desc { font-size: 16px; line-height: 20px; margin-bottom: 5px; opacity: 0.7; } #pu-email-form-business-email-article form { padding: 10px 30px 5px 30px; } #pu-email-form-business-email-article .disclaimer { opacity: 0.5; margin-bottom: 0; line-height: 100%; } #pu-email-form-business-email-article .disclaimer a { color: #222; text-decoration: underline; } #pu-email-form-business-email-article .email-hammer { border-bottom: 3px solid #222; opacity: .5; display: inline-block; padding: 0 10px 5px 10px; margin-bottom: -5px; font-size: 16px; } @media (max-width: 991px) { #pu-email-form-business-email-article form { padding: 10px 0 5px 0; } }