Scotland experiencing new wave of Covid infections, expert says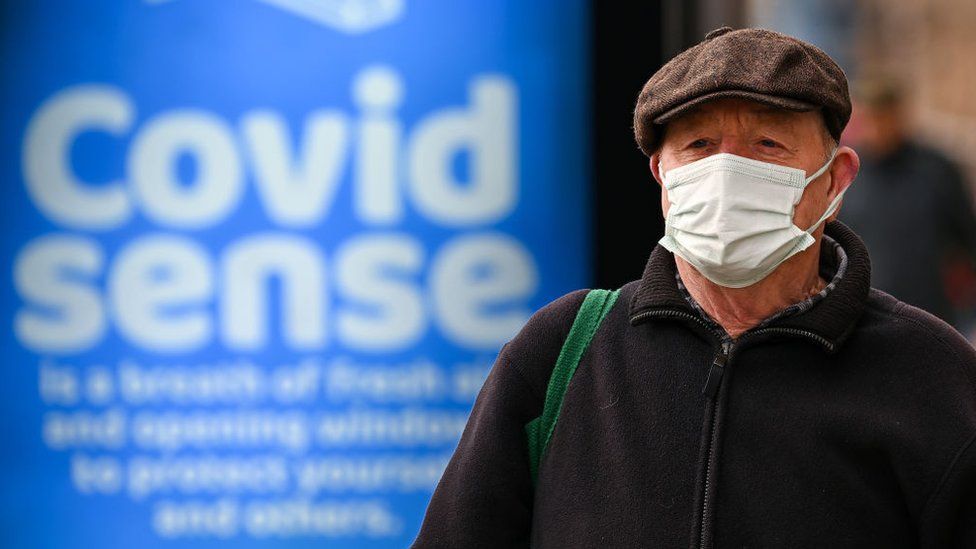 Scotland is experiencing another wave of Covid-19 infections as cases of two Omicron variants increase, according to a leading public health expert.
Prof Linda Bauld said the Omicron sub-lineages BA.4 and BA.5. were part of the reason for the increase in cases.
She told the BBC there had also been a "small but not significant" rise in the number of people in hospital.
Latest data showed that around one in 40 people in Scotland had Covid-19 in the week ending 2 June.
According to the Office for National Statistics (ONS) this was up from one in 50 the previous week.
Prof Bauld, of the University of Edinburgh, told BBC Radio's Good Morning Scotland programme: "I think it's pretty clear to me from some of the data we've seen that we are certainly in another wave of infection, if not already it will be soon and that certainly seems to be the case in a number of countries.
"That is not a big surprise because we did anticipate we would have a rising level of infections every three or four months potentially, that's what international colleagues have said.
"It might be surprising to people though because it's the summer, and they're used to hearing from us (that) the weather is better so people are more outside and therefore we reduce the risks through our behaviour."
Prof Bauld said vaccines gave good protection against severe disease, but thought it was likely that the offer of a booster jab may be extended to a wider range of groups in the autumn, beyond what the Joint Committee on Vaccination and Immunisation (JCVI) has recommended.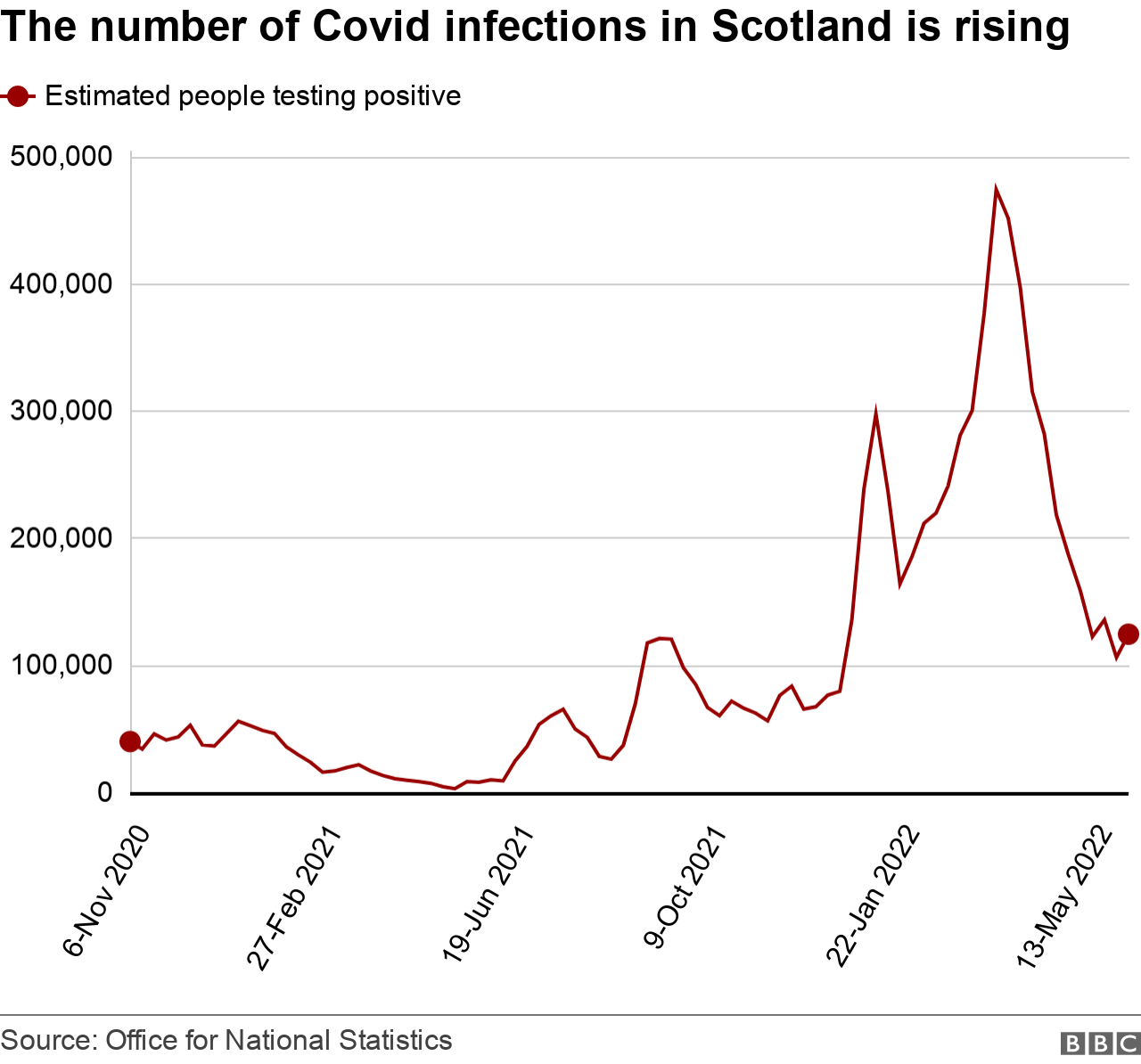 The JCVI recommends that care home residents and staff, front line care workers, those aged 65 and over and adults aged between 16 and 64 who are clinically vulnerable should be given another dose of Covid-19 vaccine in the autumn.
Prof Bauld said: "Your protection doesn't fall off a cliff, it wanes gradually.
"Your protection against getting infected actually wanes pretty quickly and the vaccines are not sterilising so they are not protecting us against the risk of infection."
Last week experts said a return to Covid restrictions was not currently needed as infection rates rise in Scotland.
And Prof Bauld said measures, such at the return of mandatory face coverings, would only be reintroduced if there was a "big wave" of infections that could challenge vaccines.