PERSPECTIVE: The state giveth — and taketh away | Opinion | gazette.com – Colorado Springs Gazette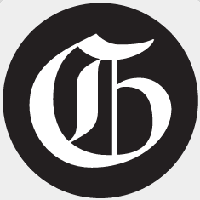 Gov. Jared Polis and Democrat leadership in the General Assembly launched the 2022 session with promises to make life in the Centennial State more affordable. This session they produced little more than smoke and mirrors.
Anyone who has heard the rhetoric from elected officials this year or seen their policy proposals might conclude that they have delivered on their pledge of "saving Coloradans money." When examined more closely, however, policies adopted this session prove only to create the illusion of such savings.
In truth, the state has reached further into your pocket than ever before with the largest budget in state history.
Smoke and mirrors
There's no such thing as a free lunch.
Every major piece of legislation this session designed to make life in the Centennial State more affordable comes with an asterisk and two footnotes: 1) The policy uses taxpayers' money to save taxpayers money, and 2) The savings will disappear after the November election.
When a politician says, "I am going to save you money!" ask who will pay for it.
This session, attempting to answer that question entirely and precisely will leave one confused. But the nearly 300-page summary of the budget provides an important insight.
Page three of the Long Bill Narrative reads, "The Budget Package includes General Fund place holders totaling $1,370.5 million (over two fiscal years) for other bills that transfer money out of the General Fund, reduce General Fund revenues, or reduce the TABOR refund obligation."
In other words, legislators are dipping into TABOR refunds to deliver on the promise to save Coloradans money.
More precisely, the Long Bill Narrative reveals that legislators plan to pass a series of bills before the end of session which will move money around such that, on paper, the government shows lower revenue, and consequently, TABOR refunds go down.
A couple examples illustrate how this cheap political card trick works.
Property tax cut
On May 2, just over a week before the end of session, Senate Democrats introduced SB22-238. The bill reduces property taxes for 2023 and 2024 by a total of $700 million, but not without a few caveats.
First, property taxes fund local, not state, government.
With the bill, state lawmakers will effectively reach into local government coffers to buy political favor from voters — at least in part.
The legislation does not put the full burden of the tax cut on local governments. It requires the state to backfill about three quarters of lost property tax revenues to local governments for tax year 2023. Most of that money, however, will not come from the state budget.
The bill's fiscal note explains, "[T]he projected FY 2022-23 TABOR surplus is expected to be sufficient to allow the full backfill amount to be refunded as a TABOR refund mechanism, with no impact on FY 2023-24 General Fund expenditures."
Simply put, the backfill money will come out of future TABOR refunds. Or put differently, taxpayers will pay for their own property tax cut by giving up a portion of their tax refund, which the state constitution entitles them to receive without or without SB238.
Local governments will presumably absorb the full loss for 2024. Only $200 million of the property tax cut will come from the state's General Fund.
At first glance, it appears that state lawmakers are savings Coloradans money by reducing property taxes. In truth, taxpayers and their local governments will pay for most of those "savings" while state politicians score one hundred percent of the political points.
Democrats introduced the bill to thwart Initiative #75, which if adopted by voters in November, would permanently restrain growth in property taxes. Under the SB238, property taxes would go back up in 2025 with no mechanism to prevent future increases.
This property tax ruse is not the only bunny legislators are pulling out of their hat this session.
$400 tax rebate
At the end of April, the governor called a press conference alongside colleagues in the legislature to announce $400 checks going out to every taxpayer this summer as part of their effort to save Coloradans money.
Citing inflation and the rising cost of living, Senate President Steve Fenberg (D-Boulder) took a political victory lap upon the announcement: "We're helping Coloradans make ends meet during this challenging time by putting money directly back into their wallets."
A magician never reveals his methods, nor did Fenberg tell voters where the $400 checks will come from. Whilst distracting the voter with a big shiny check, this illusionist reached into the voter's pocket and took out the cash to pay for the same.
The slight-of-hand would leave Houdini scratching his head in bewilderment.
Senate Bill 22-233 will carry out the so-called rebate by creating an advance on TABOR refunds, which the constitution requires the state send to voters anyways.
Ironically, Colorado Democrats generally detest TABOR and have a successful track record of undermining it to take more money from Coloradans and expand government. In the 2021 legislative session alone, the Democrat-controlled legislature used various legal gimmicks to circumvent TABOR and increase taxes and fees by about $700 million annually.
TABOR, refunds, and a bloated budget
Thanks to TABOR, and despite efforts by lawmakers to diminish it, taxpayers are set to receive more than $4 billion in tax refunds from fiscal year 2020 through 2024.
Government revenue surpluses translated into tax refunds last year and will continue to put money back into Coloradans' pockets for at least the next three years, according to the latest forecast by Legislative Council Staff.
But it's not just taxpayers who stand to benefit. The state of Colorado has received record revenues over the last two years.
State forecasts project General Fund revenue — the amount the state can keep after sending out TABOR refunds — for the current fiscal year to come in twenty-six percent higher than FY 2018-19, the last fiscal year before the pandemic.
Think about that. Gov. Polis shut down the state's economy, yet state revenues never fell. Instead, the rate of growth in state revenues fell only slightly below previous expectations.
The COVID-19 recession caused General Funds revenue to fall just one percent short of the pre-pandemic forecast the year the pandemic first hit. State revenues have beat pre-pandemic expectations ever since.
In fact, at $15.5 billion, General Fund revenue for the current fiscal year is projected to exceed the pre-pandemic forecast by %12.5 percent, or $1.6 billion. That revenue does not include the nearly $20 billion in annual fee revenue not subject to the TABOR limit or the billions of dollars in pandemic aid and other federal funds the state has and will receive.
The windfall allowed the General Assembly to approve the largest budget in state history for the upcoming fiscal year. It totals $36.4 billion.
Inflation — boon and bust
While the state tallies record revenues and passes an historic budget, the finances of Colorado households and businesses are being squeezed by the highest inflation in over 40 years. The latest data shows inflation in the Denver metro outpacing the national average.
But the pain for regular Coloradans does not stop there. In March, for the first time since COVID-19 hit our shores, Legislative Council Staff revised future TABOR refund projections downward.
The forecast explains, "TABOR surplus in FY 2023-24 was…reduced on significantly higher inflation expectations for calendar year 2022."
The TABOR cap, or the limit on how much tax revenue the state may retain each year, gets adjusted for inflation and population growth. As a result, inflation hits Colorado households from two angles. The rising cost of goods and services constrains their spending, and the inflation adjustment to the TABOR cap reduces their refund just when they need it most.
With all the talk of saving Coloradans money, one might reasonably expect the legislature to ease this burden. Not so.
Instead, legislators are working overtime to reduce TABOR refunds even more.
More tricks to rob refunds
After the $400 check and the refund money the legislature plans to use to reduce property taxes, Coloradans can still expect about $300 million in TABOR refunds for FY 2021-22, which ends on June 30th. But legislators are scheming to take as much of that as they can get their hands on before session ends on May 11.
How they hope to accomplish that goes back to that excerpt from page three of the Long Bill Narrative referenced earlier. By moving money around in a way that reduces General Fund revenue on paper, legislators hope to minimize the amount of money that exceeds the TABOR cap, resulting in less refund money going out to taxpayers.
The budget narrative does not expressly describe how legislators will accomplish this reduction in TABOR refunds, only that they plan to do it. Each of the final days of the legislative session will likely reveal new tricks they have up their sleeves. A few have already come to light.
For example, Democrats will delay implementation of a new gas fee—conveniently until two months after the November election. They're already touting this as a way in which they're making Colorado more affordable.
The delay, however, will reduce revenue subject to the TABOR limit. Therefore, rather than reducing the amount of money the government can spend, it simply reduces the amount of refund taxpayers will receive next year.
What's worse, the gas fee only exists because the same legislature created it last year. This came after voters rejected a gas tax increase on the ballot just a couple years earlier. Drafters of the law managed to implement the gas tax increase by calling the tax a "fee," thus avoiding TABOR's requirement that tax increases receive voter approval. It's expected to generate $1.6 billion over ten years once it goes into effect.
Expect other forms of tax credits and fee relief to come out of the legislature before the end of session. Democrats at the capitol will brazenly label them taxpayer savings, but taxpayers will pay for them out of their TABOR refunds.
Missed opportunity
Inflation sits at record levels, strangling household budgets. Signs of recession are increasing, including warnings in the state's own economic forecast. Record revenues provided the legislature with the opportunity to provide real relief.
Instead, legislators chose cheap magician's tricks to create merely the illusion of saving Coloradans money. Rather than deploying their historic revenues to ease the mounting financial burdens and looming economic uncertainty plaguing Colorado households, they used it to expand government with the largest budget in state history.
In the end, most savings Coloradans will see are those already guaranteed by the Taxpayer's Bill of Rights.
Ben Murrey serves as Independence Institute's director of fiscal policy, working to promote fiscal responsibility in Colorado government and to defend the Taxpayer's Bill of Rights in the state's constitution.