Massachusetts will send COVID tests to schools ahead of the holidays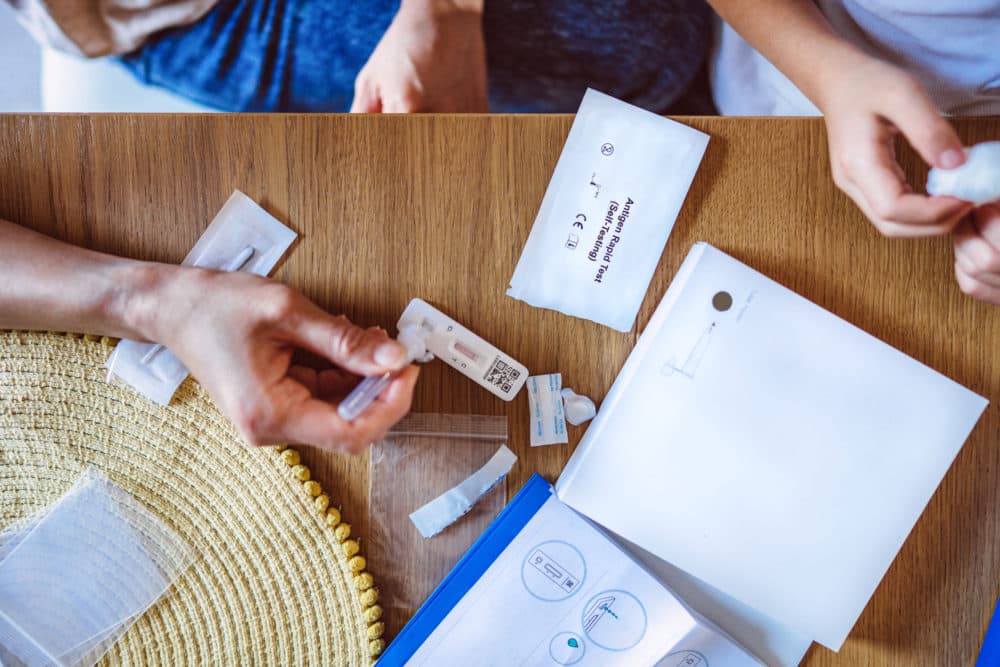 The Massachusetts Department of Elementary and Secondary Education will be providing four at-home COVID tests for each student and educator ahead of the holidays.
Health experts expect COVID cases to rise as more people travel for what will be the third Thanksgiving season in the pandemic.
"Last year we asked districts to prepare for any potential COVID surge and asked them to purchase their own materials as need be," said Jeff Riley, state education commissioner, at a board meeting on Tuesday. "With that said, Massachusetts' department of elementary and secondary education is able to support our districts during the Thanksgiving and winter breaks."
The latest distribution mirrors the department's past efforts. Before the start of winter break last year, DESE purchased over 200,000 rapid at-home COVID tests for teachers and staff and encouraged them to test before returning to work. And throughout the 2021-2022 academic year, the department offered on-site COVID testing.
Riley offered few other details about how the distribution of self-tests would work or when school districts could expect to see the shipments arrive. A spokesperson did not immediately respond to a request for comment.
It has been months since school districts received a state-organized supply of COVID tests.
In May, DESE announced it would start scaling back testing at the district level. It ended on-site testing in June. And the state's final distribution of tests went to students and staff in summer programs.
Beginning this school year, districts have had to implement their own testing protocols and purchase their own self-tests through a statewide contract.