Inside Tunisia's open fight for democracy – Fairplanet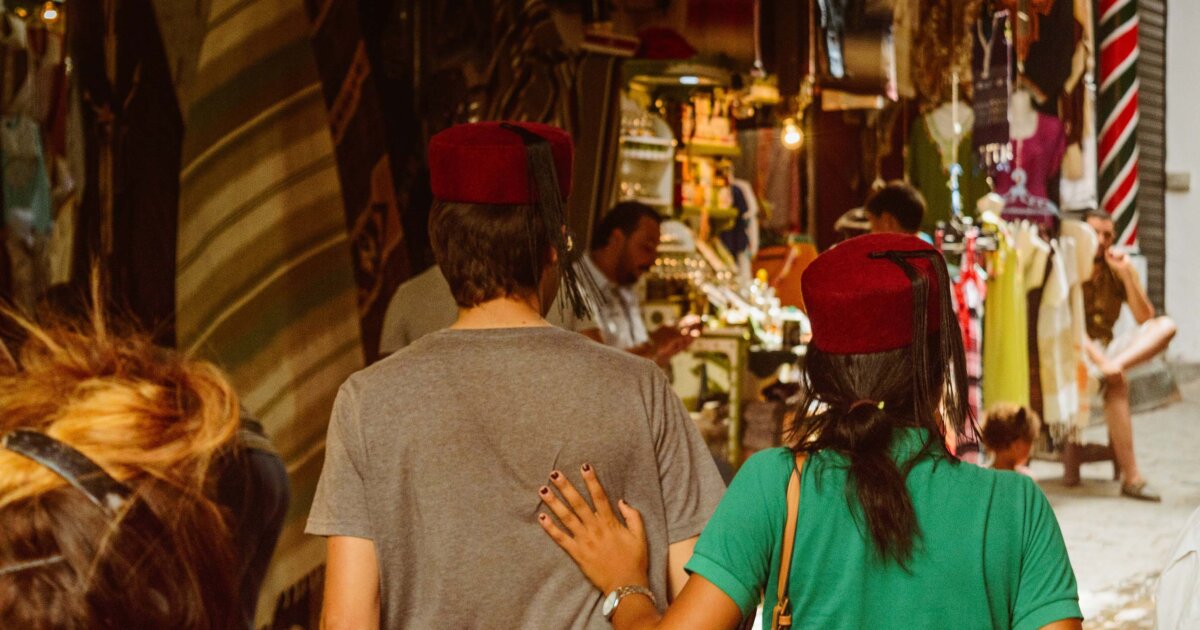 Since Tunisian President Kaïs Saïed assumed near total power in the summer of 2021, his authoritarian drift has gone on largely unabated. But the security forces, many noted, had largely avoided an outright and coordinated crackdown on those who raised their voices in opposition.
This, too, seems to be changing now, as fears of an increasingly dictatorial turn mount.
In recent weeks, the country has witnessed a rare large wave of arrests – the first of its kind in years – targeting several prominent political and media figures in an apparent sign that Saïed may be accelerating his clampdown on dissent.
No one seems to be spared: among those detained are numerous opposition politicians, activists, the director of a popular radio station and judges, lawyers, unionist officials and businessmen. Many others also face prosecution.
"The crackdown is both shocking and, for those who have followed President Saïed's rhetoric and actions over the past year and a half, entirely expected," said Zachary White, editorial associate at the advocacy group Project on Middle East Democracy (POMED).
"The arrests and charges are similar to others we have seen since Saïed's coup, but on a new and alarmingly large scale," White told FairPlanet.
The increased repression, however, also comes at a critical time for Saïed, with dwindling public support, a deepening economic crisis, greater international pressure, a fragmented but building opposition, and mounting calls for direct action to revive democracy in the country.
The takeover
Saïed's self-coup took place on 25 July, 2021, when he fired the prime minister, froze parliament and assumed virtually all executive powers of the state.
His power-grab was codified a year later in a new constitution passed in a contested referendum that struck the final blow to the democratic transition initiated a decade earlier in the wake of the Arab Spring.
Since then, Saïed has moved to extend his influence over all branches of state power, including the judiciary. In 2022, the president dissolved the country's Supreme Judicial Council, then handpicked a new one, and later granted himself by decree the power to fire judges and control movements within the judiciary.
Saïed has also attacked independent media outlets and has dissolved and weakened the so-called independent institutions that were formed in the country under the 2014 Constitution, such as the National Anti-Corruption Authority (INLUCC) and the Supreme Independent Elections Commission (ISIE).
He has also overseen attempts to muzzle civil society, as well as the enactment of arbitrary travel bans, the spike in the number of civilians tried in military courts and the prosecution of perceived opposition voices, including all but three of the more than 20 candidates for the 2019 prediction election.
With sweeping powers and a hand-picked cabinet, Saïed now runs the country largely as he pleases, and increasingly relying, according to observers and activists, on the powerful security forces and Ministry of Interior, which have a long history of human rights abuses against dissidents, including torture and arbitrary detentions.
The international community's soft response to his power grab, including in the west, some indicate, has also helped pave the way for President Saïed's takeover.
"We have seen some condemnations and statements of concern from the international community, but clearly not enough to sway Saïed's thinking," White noted. "Rather than shrinking, the crackdown is expanding, with more opponents of the president continuing to be summoned for questioning daily."
Dwindling support
Saïed's all-out assault on the state came at a time of great fragility in Tunisia, as the country was grappling with three overlapping crises: the Covid-19 pandemic, absolute political paralysis and a protracted economic crisis that had many struggling to cover their most basic needs.
During the first year of the pandemic alone, the poverty ratein Tunisia climbed from 14 to 21 percent, with particularly high percentages recorded in the central and northwestern regions of the country, where it exceeded 30 percent.
In this context, it is not entirely surprising that Saïed's takeover was initially met with broad popular support – and a wait-and-see attitude on the part of many Tunisians. It also came after he had won a presidential election in 2019 with a 55 percent turnout and plegdes of discipline and 'firm-hand.'
But that initial, and partial, enthusiasm soon began to wane, and support for Saïed continues to dwindle as the opposition to him grows, albeit slowly.
In some online consultations preceding his constitutional reform, less than 7 percent of voters participated. In the referendum, fewer than a third showed up. Similarly, in parliamentary elections held on 17 December, the turnout was 11 percent, one of the world's lowest ever. And more anecdotal evidence from polls suggests that public support is falling.
But analysts and observers stress that Saïed's real Achilles' heel lies not so much in his political actions but rather in the economy, as growth remains stagnant, inflation is above 10 percent, shortages of basic foodstuffs have become commonplace, and public debt is equivalent to 80 percent of the country's GDP.
"Since consolidating power, and especially after 2022 and the passing of the new constitution and the election of a new parliament, Saïed, at least in the public perception, has practically all powers and so is also becoming responsible for the current dire socio-economic situation," Ayoub Menzli, a scholar at Roma Tre University, told FairPlanet.
Adding to this delicate backdrop is the fact that Saïed is currently negotiating a $2 billion loan with the International Monetary Fund to try to shore up the country's fragile macroeconomic position. But to receive the money he will have to phase out subsidies and pass a large austerity package, a move that risks sparking further unrest.
It is precisely in this arena where the Tunisian General Labour Union (UGTT) – which analysts view as the only true threat to Saïed's power – could thrive. The powerful union has already announced that it will not back down in its battle against austerity while vowing large-scale worker mobilisation.
In recent weeks, the UGTT has also begun to extend its economic criticism of Saïed to its political agenda, in a shift that many observers believe could prove key to the fate of the ongoing battle over control of the country.
Tension between the two has also escalated following the arrest of a prominent union member in late January, which prompted dozens of political parties, civil society groups and public figures to rally in solidarity with the organisation.
Their last show of influence came on 18 February, when thousands of union members and supporters took to the streets in several cities across the country to protest both the poor economic situation in Tunisia and the arrest of Anis Kaabi, UGTT's official under arrest.
A long way to go
The deep fractures and animosity that divide the opposition political parties, however, hinder their ability to capitalise on this growing momentum.
For now, no single figure or coalition has emerged against Saïed, who might still be after all the least hated of a political class that continues to cause great polarisation, particularly around the Islamist party Ennahda, which held the largest number of seats in the dissolved parliament and got almost 20 percent of votes in the last parliamentary elections in 2019.
One of the attempts to articulate a way out of the crisis has come from four major civil society groups: the UGTT, the Tunisian League for Human Rights (LTDH), the Tunisian Bar Association (ONAT), and the Tunisian Forum for Economic and Social Rights (FTDES). Their aim is to draft a roadmap to lead the country out of its political and economic crisis.
Most observers, however, believe that the initiative, at least as it stands now, will have no chance of turning the situation around, and argue that a much broader political and social coalition will be required to get the country back on the path of democracy.
"In its current format, it is hard to imagine this initiative ending up anywhere but where previous appeals to Saïed have: in the trash," White said.
"To be successful, the initiative will likely have to unite a broader swath of the opposition, and enormous barriers remain to that occurring – perhaps most importantly the years-long distrust between much of the UGTT leadership and Ennahda, the country's largest opposition political party," he added.
"Yet if Saïed's attacks on the UGTT push it to work with groups it has thus far shunned, it could allow the initiative to generate a feasible, inclusive alternative," White said.
Messaoud Romdhane, a prominent human rights activist who has been in the past vice president of the LTDH and president of the FTDES, largely shares this view. "If the initiative stays the way it is, it's not going to lead anywhere," he said.
"There should be a political civil society initiative that gathers civil society and political parties around one single [goal], which is to go back to the democratic path," he told FairPlanet.
"There is some hesitation so far that works for the benefit of the President," Romdhane noted. "But probably, with more pressure, this is going to work," he added.
Striving for unity in the face of tyranny
In late February, hundreds of people marched together in the streets of Tunis in a new show of unity to express their strong repudiation of a statement by Saïed in which he accused irregular sub-Saharan migrants of being part of a conspiracy to alter the country's demographics and character.
Menzli, from Roma Tre University, noted that in recent weeks more organisations seem to be moving closer together, but he also consideres that to really make an impact they would have to put aside some of the issues that divide them.
Even then, he still believes that it is highly unlikely that Saïed will accept any initiative coming from these groups. "Within the President's philosophy there is no [place] for intermediaries," he said.
Against this backdrop, the role that the international community can play in the process remains a thorny issue.
"The reaction [of the international community has been] a bit timid, which is completely understandable to a certain extent because [in Tunisia] there is a very strong anticolonial and antiimperialist sentiment, so any perceived foreign interference would usually be met with a bit of hostility, even from some actors that are anti-Saïed or against the coup and more pro-democracy," Menzli said.
"He still has some support from large segments of the population," Romdhane concluded. "But this is not going to last for long, because we are going to realize that, in the end, the social and economic problems are not going to be solved."
Image by Chermiti Mohamed.