Cuyahoga County judge offered to waive $1,000 fine for not properly wearing mask if lawyer got COVID-19 vaccine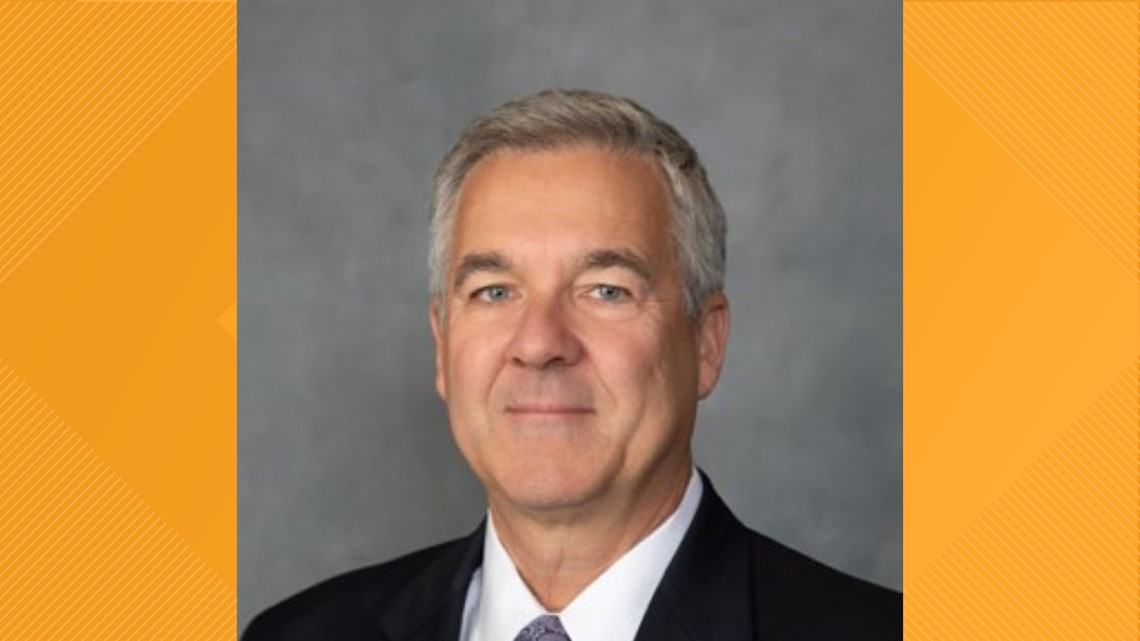 Attorney Leif Christman instead appealed the $1,000 contempt fine for not properly wearing a mask in court, but lost in a 2-1 ruling.
CLEVELAND — A Cuyahoga County judge fined a lawyer $1,000 for failing to properly wear a mask in court, but then offered to waive the penalty if the attorney agreed to take the Covid-19 vaccine.
Judge David Matia made the offer during a hearing last July where defense attorney Leif Christman was representing a criminal defendant. The attorney pulled down his mask while advocating for his client.
The judge ultimately learned through his bailiff that Christman was seen unmasked a week prior while in a hallway of the county Justice Center.
At the time, masks were required inside the courthouse.
Matia ultimately levied the contempt of court charge and $1,000 fine, which Christman appealed to the Eighth District Court of Appeals.
In a split decision released this week, the appellate court threw out the hallway masking incident, but upheld the courtroom masking charge.
The appellate judges ordered Christman back to court to have Matia determine the fine amount. No date has been set.
In a harsh dissent, appellate Judge Sean Gallagher criticized Matia's response to the mask mishap, calling it an abuse of discretion.
"Christman is not an individual who stormed into a courtroom defiantly deriding the mask mandate," Gallagher wrote. "He did not even berate the policies or restrictions regarding COVID in a political manifesto about government overreach or injustice. Christman was just a lawyer trying to make his best argument on behalf of a client who was under threat to have his bond revoked. The judge referenced the public health crisis and immunocompromised persons, essentially equating Christman's transgression of the rule as an all-out attack on community safety."
The dispute began July 19, 2021 when Matia questioned Christman during a hearing in which his client's bond was to be revoked. Christman's mask was pulled below his nose and mouth as her spoke, court records show.
Matia: " Are you vaccinated? Are you vaccinated?"
Christman: "No, your Honor."
Matia: "Then why is your mask not on your face?"
Christman: "Well, I was trying to talk."
Matia: "Is that some kind of loophole in the mask rule; take the mask off when you're speaking?"
Christman: "Well, I wanted you to be able to hear me better."
Matia: "I can hear you fine. And I don't respect you — appreciate your disrespect of the code [sic]."
After the hearing on the bond issue, Matia learned of the earlier hallway incident where Christman's mask was off. The judge then once again brought up the mask to Christman.
Matia: "I do want to address Mr. Christman's mask wearing. Mr. Christman, you were here last week and — in the bailiff area, and my bailiff indicated that you were not wearing your mask then. Is that correct?"
Christman: "Yes, your Honor… I apologize."
Matia: "I'm finding you in contempt for your failure to wear a mask today and your failure to wear a mask last week. There are people on the floor who are immune-compromised who cannot make antibodies. There is an Administrative Order requiring all people entering the building to wear a mask. Court employees who have provided proof of vaccination do not have to wear a mask.
"We're in the middle of a public health crisis that hasn't been experienced in this country in over a century, and I find you to be in contempt, direct contempt. You can purge this contempt by providing this court with proof of vaccine within 45 days or pay [a] $1,000 fine. Good luck."
Shortly after the hearing, Christman filed a motion to withdraw from the case.
In his dissent, Gallagher wrote that it appears Matia was attempting to force Christman to get the Covid-19 vaccine.
"In my view, [Matia's] order effectively required Christman to obtain a vaccine to purge the contempt," Gallagher wrote.