COVID in California: Here's why deaths are rising in the vaccinated population – San Francisco Chronicle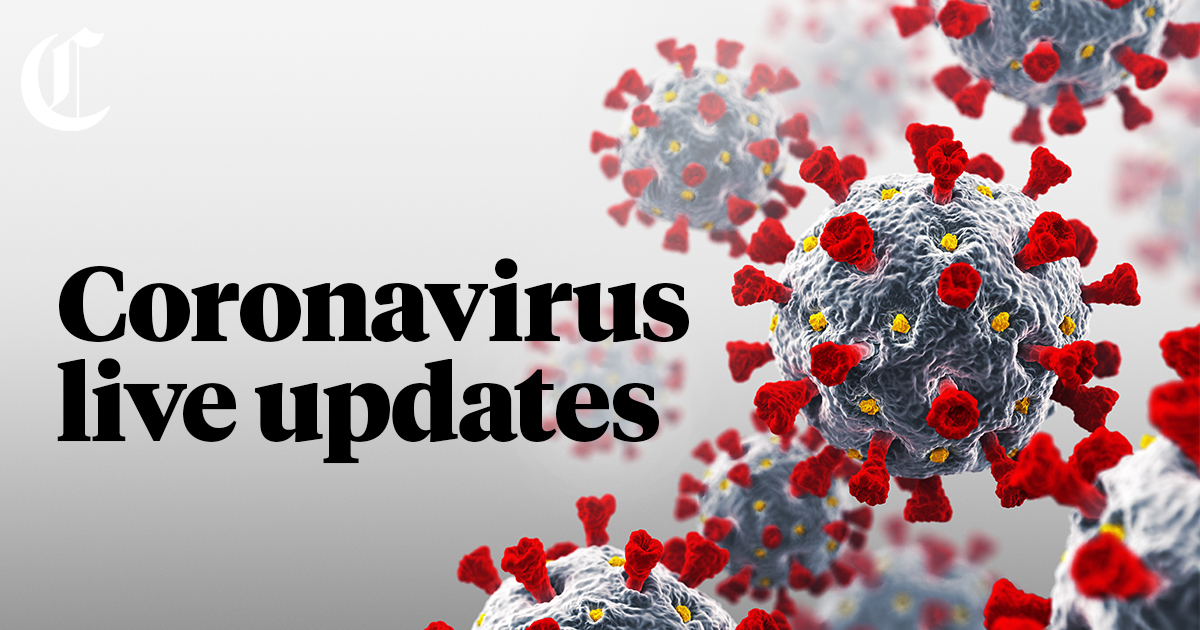 Why deaths are rising among those who are vaccinated
The proportion of COVID-19 deaths among vaccinated people rose sharply toward the end of last year. But that is not a measure of the efficacy of the coronavirus vaccines, according to a new report from the American Medical Association. "Fortunately, there are a lot more people who are vaccinated now," said Elisa Choi, an infectious diseases physician and a member of the American College of Physicians' delegation to the AMA House of Delegates.
"When you start with a denominator of a greater number of people, then when you draw from that larger number of vaccinated people versus unvaccinated, the total population of those who are vaccinated is greater. So the number of deaths may be higher in vaccinated individuals because there are far more vaccinated than unvaccinated individuals," she said. "A greater number of vaccinated individuals is a function of the success of COVID-19 vaccination, which is a good thing."
The AMA noted that when the omicron BA.4 and BA.5 variants were dominant, people who received the updated COVID-19 bivalent booster were 14 times less likely to die compared with those who received no vaccine and three times less likely to die compared with those who received only the primary series of COVID-19 vaccines, based on data from the Centers for Disease Control and Prevention.
U.K. offers a spring booster to vulnerable people
Vulnerable people in the U.K. are to be offered another COVID booster shot this spring, said public health officials, citing high levels of virus circulating and increases in hospitalization of older adults, the Guardian reports. Office for National Statistics tracking shows that about 1 in 45 people in England, Scotland and Wales, plus 1 in 90 in Northern Ireland, had COVID in the week ending Feb. 21, the most recent data. U.K. vaccination officials announced plans for a spring booster campaign, targeting people 75 and older and residents of care homes, plus immunocompromised people age 5 and over.
Four vaccines available for the spring booster — Pfizer/BioNTech and Moderna's bivalent shots targeting two virus variants, Sanofi/GSK's vaccine that targets the Beta variant, and the Novavax shot that targets the original 2020 COVID strain, the latter to be used only when others are not available, health officials said. The spring program is intended to "bridge the gap" to the planned booster program in the fall so that the most vulnerable will have protection through the summer, Wei Shen Lim, chair of the nation's Vaccination and Immunisation Committee, said.
NYC mayor wants people entering stores to remove masks
Mayor Eric Adams wants New York City business owners to require shoppers to remove face masks on entering stores — at least briefly. The recommendation is an effort to reduce shoplifting, but would skirt the city's COVID-19 pandemic protocols. "Let's be clear, some of these characters going into stores that are wearing their mask, they're not doing it because they're afraid of the pandemic; they're doing it because they're afraid of the police," Adams told PIX11 Morning News on Monday. "We need to stop allowing them to exploit the safety of the pandemic by wearing masks, committing crimes."
Adams said a person wearing a mask and a hazmat suit fatally shot a store owner in the city over the weekend. The National Retail Federation reported a 26.5% increase in "organized retail crime" last year. The mayor offered a compromise for those still hoping to avoid coronavirus infection. Adams suggested they keep their mask off long enough for surveillance cameras to capture their image before putting it back on. "So we are asking the partnership — we will do our job of apprehending these guilty people, we'll do our job seeking them out, but to have our stores make a clear indicator that you're not allowed to wear a mask coming in," he said. "Once you're inside the store, you can put the mask on."
Administration weighs detaining families at border when COVID restrictions end
The Biden administration is considering detaining migrant families who cross into the U.S. illegally as it prepares to end COVID-19 restrictions at the U.S.-Mexico border, the Associated Press reports, citing U.S. officials familiar with the plans. That would be a major reversal after officials in late 2021 stopped holding families in detention facilities.
Homeland Security officials are working through how to manage an expected increase of migrants at the border once the COVID-19 restrictions that have been in place since 2020 are lifted in May. Detention is one of several ideas under discussion and nothing has been finalized, the officials said. If families were detained, they would be held for short periods of time, perhaps just a few days, and their cases expedited through immigration court, one official said. The officials were unauthorized to speak publicly about internal deliberations and spoke on condition of anonymity.
Long COVID linked to an increase in gastrointestinal problems, study finds
People who experience lingering symptoms of COVID-19 after 30 days exhibited an increased risk of a wide variety of gastrointestinal issues a year after their infection, according to a new study. Researchers compared the medical records of 154,068 COVID-19 patients in the Veterans Health Administration system with about 5.6 million patients of similar age who did not test positive for the coronavirus.
Patients with COVID-19 were 36% more likely to have long-term symptoms — including acid reflux, ulcers, constipation, abdominal pain, diarrhea, and bloating — that they did not report before their infection, according to the study published on Tuesday in the journal Nature Communications. About 9,600 experienced issues affecting the digestive system and vital organs. "The constellation of findings suggests that people with SARS-CoV-2 infection are at increased risk of gastrointestinal disorders in the post-acute phase of COVID-19. The risks and burdens are not trivial – suggesting that post-acute covid care strategies should include attention to gastrointestinal disease," the authors wrote.
Study: Bivalent booster protection wanes in as little as 2 months for older adults
Protection against death and hospitalization from the COVID-19 bivalent boosters — shots designed to protect against both omicron and earlier strains of the coronavirus — begins to fade after as little as two months in older adults, according to a Finnish research study published Monday. The analysis of patient records between September to January, when omicron variants were dominant, drew on hospitalizations and death data for nearly 1.2 million patients 65 and older, and 444,683 chronically ill individuals between 18 and 64. Researchers found while the updated shots from Moderna and Pfizer effectively reduced the worst outcomes of COVID-19 in the older group, their effectiveness quickly waned. The boosters did not cut the risks for the chronically ill. The study has not yet been peer-reviewed and was published as a preprint in the server MedRxiv.
"Because we found signs of waning already after 60 days since bivalent vaccination, additional boosters for the elderly could be an option at some time point in the future," the authors wrote. "However, the need for further boosting should also be considered in the light of the epidemic situation and economic analyses."
Instagram influencer admits to $1 million relief fraud
An Instagram influencer on Monday admitted to fraudulently obtaining more than $1 million in COVID-19 pandemic relief loans to fund her lavish lifestyle. Danielle Miller, 32, pleaded guilty in U.S. District Court to wire fraud and aggravated identity theft, according to a statement from the U.S. attorney's office in Boston. Federal prosecutors accused the Miami resident of using the identities of more than 10 people and several fake business names to apply for and receive economic disaster loans as well as pandemic unemployment assistancefrom the government beginning in July 2020. Miller was indicted by a federal grand jury in July 2021.
Prosecutors accuse Miller of using a counterfeit driver's license in the name of a Massachusetts victim to arrange a private jet charter flight from Florida to California, where she stayed at a luxury hotel under the same victim's name. Miller allegedly used the identity of another victim to rent a luxury apartment in Florida. Throughout the alleged scheme, Miller maintained an active social media presence via her Instagram account, which had more than 34,000 followers. "There, Miller posted her extravagant use of the fraud proceeds and stolen identities, publicizing her purchasing of luxury goods and renting of luxury accommodations. Posts to this account included a post showing Miller at luxury hotels in California where transactions were made using the bank account in one of the victim's names," according to the prosecution report.
Worker suit alleges unsafe conditions in early pandemic at Tyson meat-packing plants

Thirty-four Tyson Foods employees, former employees and family members sued the company Monday, saying it failed to take appropriate precautions at its meat-packing plants during the early days of the COVID pandemic. The suit filed in Pulaski County Circuit Court in Tyson's home state of Arkansas said Tyson's negligence and disregard for workers led to emotional distress, illness and death. Several of the plaintiffs are the spouses or children of Tyson workers who died after contracting COVID. Tyson did not immediately respond to a message from the Associated Press seeking comment. Meat-packing facilities were early epicenters of the COVID epidemic in the U.S., with employees working closely together on the production lines. At least 59,000 meat-packing workers contracted COVID-19 and 269 workers died in 2020, according to a 2021 U.S. House report.
Rock band KISS used little-known treatment to avoid virus
The members of the rock band KISS relied on a little-known treatment created by a Vancouver biomedical company to avoid getting COVID during the band's farewell world tour, manager Doc McGhee told a press conference Monday in Toronto. The band relied on a technology developed by Ondine Biomedical called Steriwave, which uses light therapy to kill viruses in the nasal cavity. "Without this, we wouldn't be on the road. We couldn't have done the extra 100 shows that we just did," McGhee said, according to the Vancouver Sun. The treatment has been used to reduce infections in surgery patients at Vancouver General Hospital for more than a decade. Last week, a study was released that showed its "nasal photodisinfection" reduced the length of patient stays and readmissions at Ottawa Hospital.
Another study, released in January, found the treatment reduced COVID infections and lessened the progression of symptoms in infected people. Among the 344 patients in the study by Toronto surgeon Dr. Jack Kolenda were all four members of the KISS band plus several members of their crew after singer and guitarist Paul Stanley tested positive in August 2021. The band canceled some shows but was able to press forth with the End of the Road World Tour with the daily use of a Steriwave machine, according to McGhee. The company said it is in talks with U.S. health officials about running clinical trials of Steriwave in American hospitals.
1 in 4 parents lied about child's infection status, study finds
About a quarter of parents have lied to others about their child's COVID-19 positivity status, according to a study published Monday in the medical journal JAMA Network Open. The national, online, noprobability survey in December 2021 asked parents if they had ever engaged in seven types of misrepresentation and nonadherence behaviors regarding COVID-19 public health measures for their children: Yes, they'd been dishonest about their child's health or vaccination status, roughly 1 in 4 told the researchers. And 1 in 5 allowed their child to break quarantine rules at the height of the pandemic.
The findings were based on the responses of 580 parents of children under 18 surveyed in late 2021, when cases were surging and schools switched to remote learning. About 10% of the adults said they lied about their child's vaccination status, 20% avoided getting their child tested when they thought they were infected, and another 10% lied about their child's age to get them vaccinated. Researchers were from Middlesex Community College in Connecticut, the medical schools at University of Utah, University of Colorado and University of Iowa, the Veterans Affairs Denver Center for Information and other academic institutions.
Reach Aidin Vaziri: avaziri@sfchronicle.com