Covid-19: New mum leaves Royal Papworth hospital after coma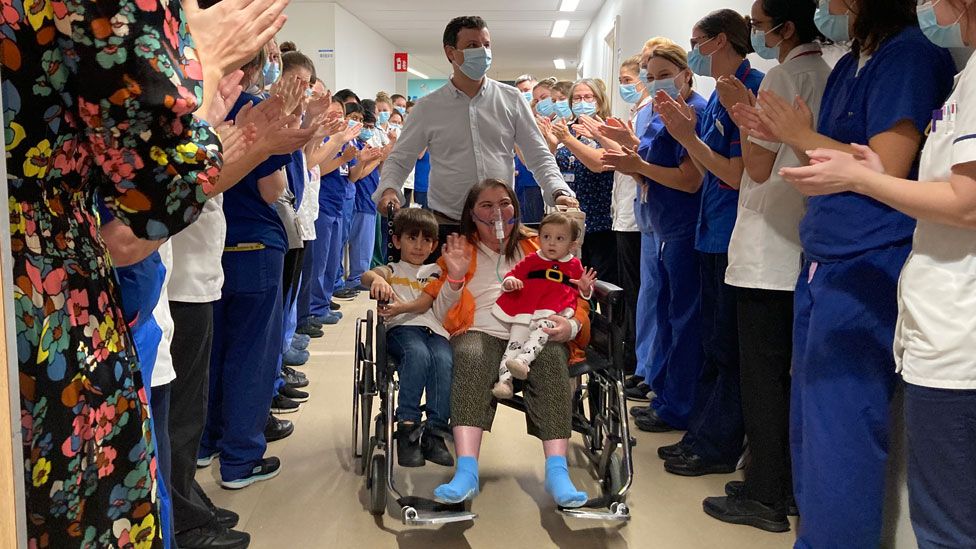 A pregnant woman who contracted Covid-19, had an emergency C-section and was put into a coma before being able to hold her baby has left hospital after more than a year.
Nicoleta Tuna, 30, from Colchester, was transferred to Royal Papworth Hospital in Cambridge on 7 November 2021.
She was woken from the coma in February when her baby daughter Thea was nearly four months old.
Staff clapped her out of the hospital on Thursday, accompanied by her family.
Ms Tuna, who also has a six-year old son, said the turning point in her recovery after the coma was her wish to see her children.
"One of the doctors came to me and asked what my last wish was," she said.
"I started to cry and I said, 'I want to live with my kids, this is my last wish' – the doctors said, 'OK, this is the best answer' and after that I started to fight."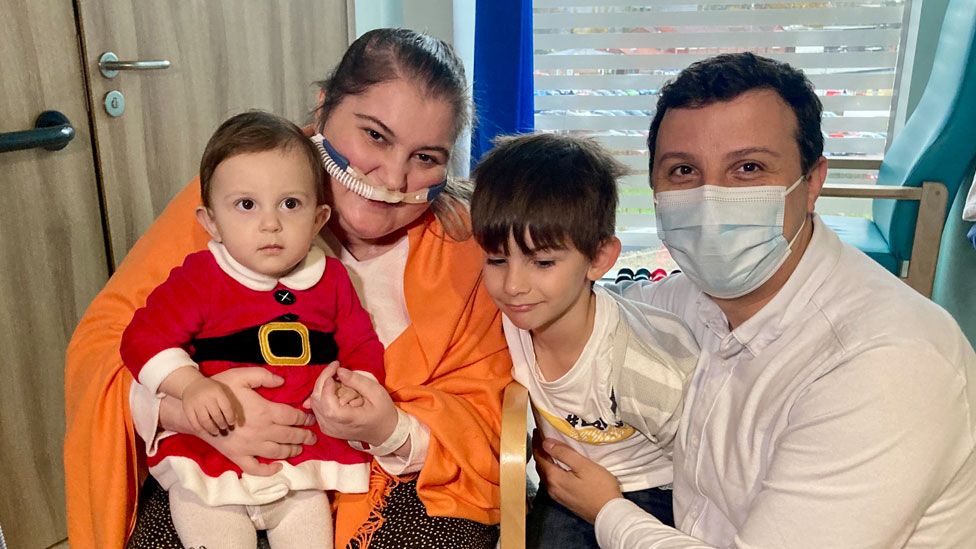 Ms Tuna, who was unvaccinated, caught Covid in October 2021 when she was 36 weeks pregnant.
Her condition deteriorated rapidly and she was initially admitted to Colchester Hospital in late October 2021.
She underwent an emergency C-section before being placed in a coma – and never got to hold her baby.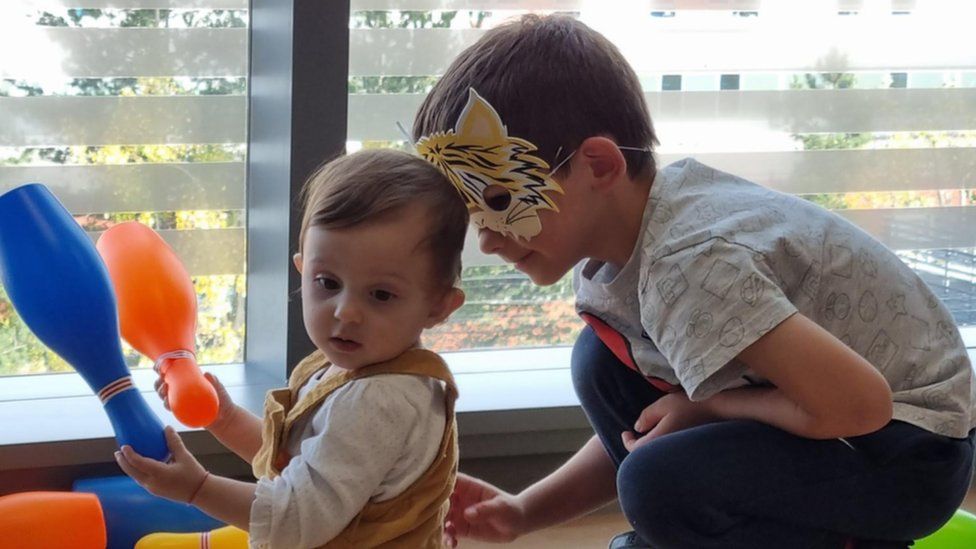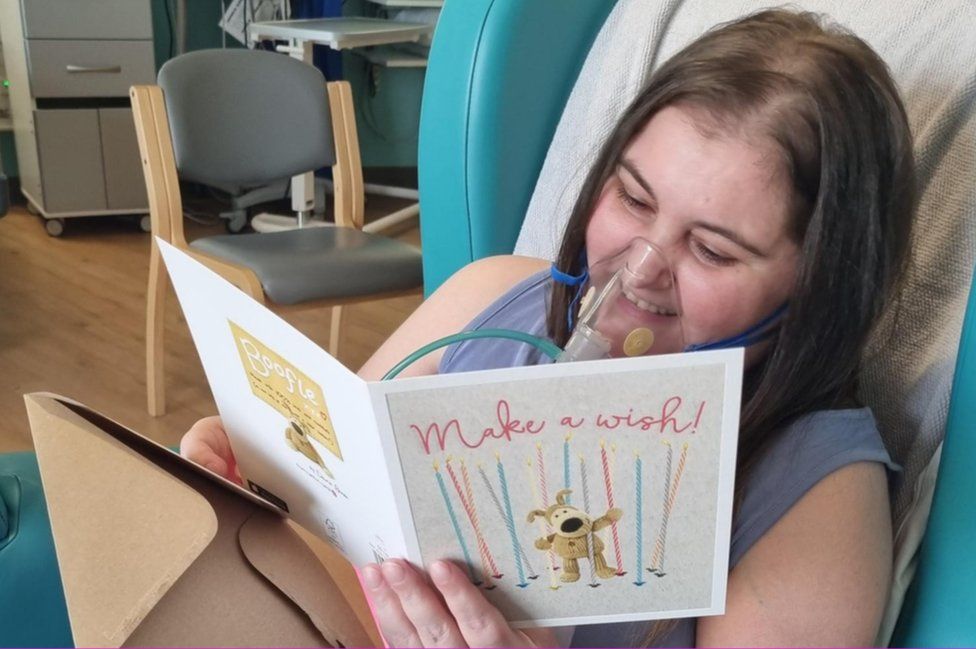 Two weeks' later, with her condition not improving, she was referred to experts at Royal Papworth for ECMO support.
ECMO – extra-corporeal membrane oxygenation – is a form of life-support for patients with the most severe forms of heart and lung failure.
The ECMO machine pumps blood out of the body, puts it through an oxygenator, puts oxygen in and gets rid of the carbon dioxide. It then pumps oxygenated blood back into the body.
In effect, it removes the need for the patient to use their lungs, which can then rest and recover.
Ms Tuna's run of 299 days on ECMO was the longest ever at the hospital, it said.
Ms Tuna was woken from her coma on 22 February this year.
She said she was shocked when she realised how much time had passed, telling a nurse: "I can't believe it, it's too much."
She finally held Thea for the first time when she was six months old.
Her husband said the hospital had been their family, and that "my wife is alive because of you".
Critical care sister Kerry Pooley said it was a "timely reminder, as we head into the winter months" that Covid could make people "very, very poorly" and urged everyone to get vaccinated.
As Ms Tuna was getting ready to leave the hospital she said the staff were "just the best" and she was looking forward to "my second life".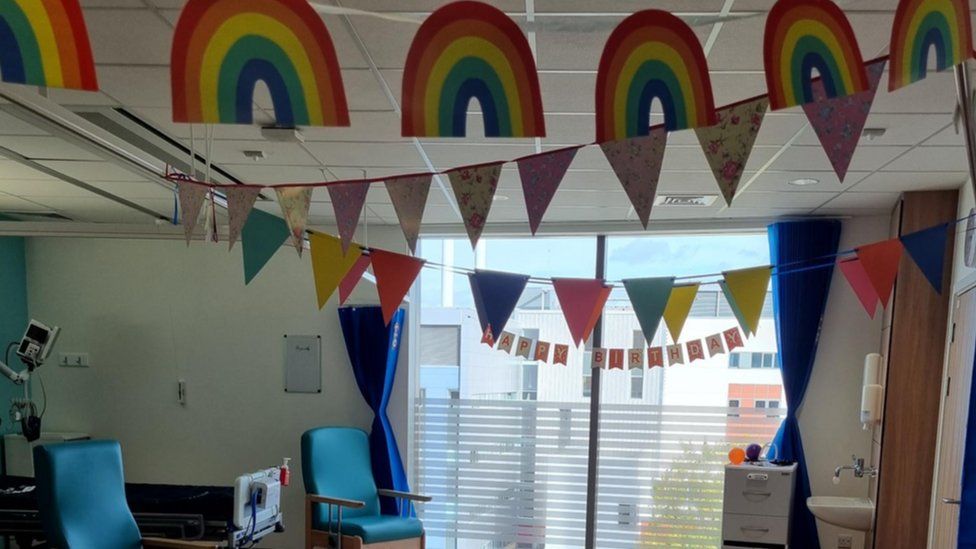 Related Internet Links
The BBC is not responsible for the content of external sites.