Austin-Round Rock housing market returning to pre-COVID normalcy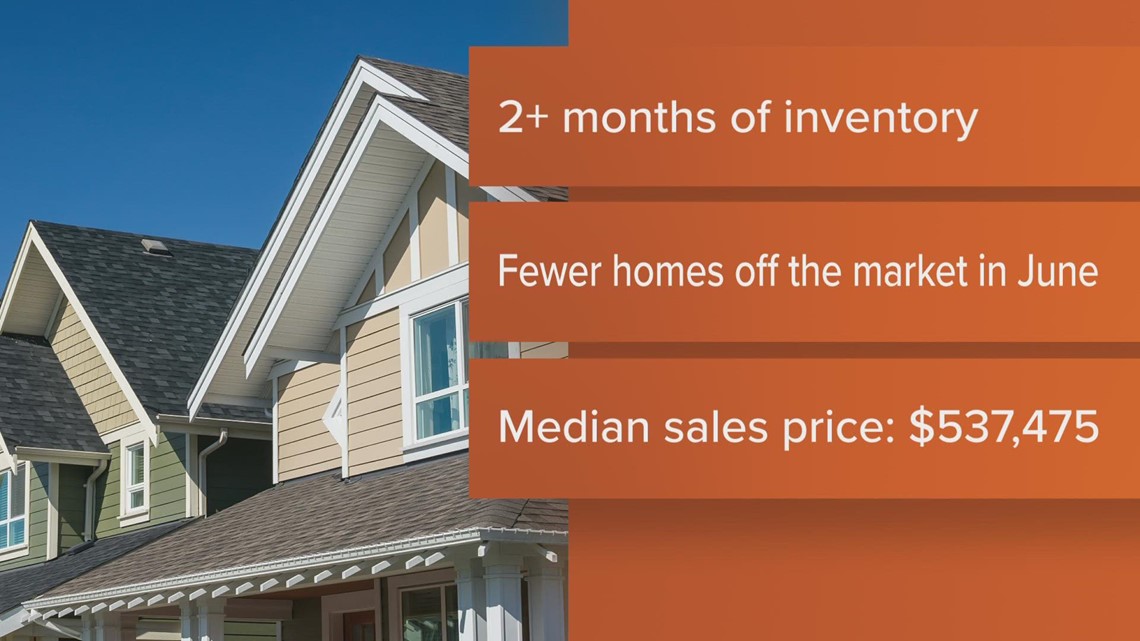 Residential home sales dropped by 20.3% year over year.
AUSTIN, Texas — New housing market data showing increased inventory and decreased residential home sales points toward a slowing housing market for the Austin-Round Rock Metropolitan Statistical Area.
The deceleration is bringing the Austin area housing market back "to pre-COVID normalcy," according to the Austin Board of REALTORS (ABoR).
"These numbers are a breath of fresh air for a housing market that has been holding its breath," ABoR president Cord Shiflet said in a statement. "The trajectory of our market over the last two years was unsustainable and it was in no way going to last. The resurgence of activity after the COVID-19 pandemic, historically low interest rates and massive job growth created record-high housing demand in our market."
The Austin-Round Rock MSA saw a 20.3% year-over-year decrease in residential home sales last month for a total of 3,441 closed sales. Median price experienced a 13% increase, "setting a record of $537,475 for the month of June," according to ABoR.
Inventory grew in June with a 217.8% increase for a total of 7,090 active listings, "causing housing inventory to jump to 2.1 months of inventory, up 1.5 months from last June." Pending sales dropped to 2,887 transactions, a 31.6% decrease.
"When we look at the data across the Austin housing market, it reinforces what we see on a national scale—a combination of cooling demand from the tremendous surge in mortgage rates and rising prices with a noticeable increase in supply," said George Ratiu, Realtor.com economic research manager, in a statement. "The shift signals welcome news for more buyers who may be ready to embrace a post-pandemic reality and take advantage of more inventory. This increase in supply combined with cooling demand indicates the beginning of a more sustainable housing market."
ABoR and the Austin Chamber of Commerce hosted a "2022 Central Texas Housing Summit" to address some of the recent findings. The half-day summit also included an economic analysis of the Central Texas housing market and a look at current/future trends.
Emily Chenevert, ABoR CEO, and Laura Huffman, Austin Chamber CEO, provided opening remarks, while Cord Shiflet, 2022 ABoR president, closed.
Meanwhile, the Texas A&M Real Estate Research Center is also reporting that sales of luxury homes have risen significantly from pre-pandemic levels, with Austin in particular showing strong momentum.
"The number of luxury homes sold in Austin in the first five months of 2022 was almost twice the number sold there for all of 2018," a Texas A&M spokesperson said. "Compare that with Houston, Dallas-Fort Worth and San Antonio, where the number sold during the same period was about on par with the total sold in those cities four years ago."
Researchers say Austin's luxury market has continued to gain momentum over the past few years.