WHO elevates XBB.1.16 to variant of interest as levels rise in US and other countries
The subvariant could spread globally and fuel increased cases, due its growth advantage and immune escape properties.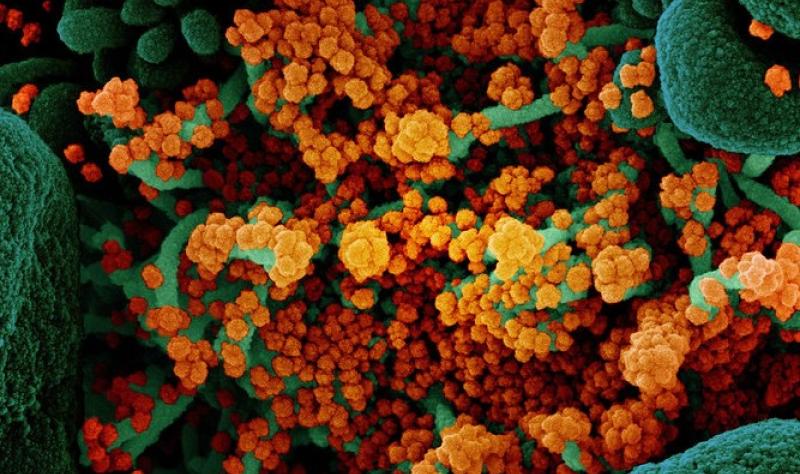 The World Health Organization (WHO) this week boosted the XBB.1.16 Omicron subvariant to a variant of interest (VOI) from a variant under monitoring (VUM), based on the latest assessments from its technical advisory group on virus evolution.
The subvariant is fueling India's biggest surge in about 7 months, and the US Centers for Disease Control and Prevention (CDC) reported another jump in the proportion of XBB.1.16 viruses.
Subvariant shows growth advantage, immune escape
In its weekly COVID update, the WHO said XBB.1.16 is now the second VOI, alongside XBB.1.5. First reported in January, XBB.1.16 has now been detected in 31 countries and accounts for 4.2% of sequenced samples. Its growth advantage and immune escape properties suggest that XBB.1.16 may spread globally and trigger increases and cases, but so far, there is no evidence that it causes more severe disease. The WHO said an initial risk assessment is under way and will be published in the coming days.
Meanwhile, of the six VUMs that WHO is monitoring, only XBB and its descendant lineages (apart from those that have been singled out) and XBB.1.9.1 are showing increasing trends.
In related developments, the CDC today said the proportion of XBB.1.16 jumped from 5.7% to 9.6% over the past week, with the highest levels in the south central and northwestern regions. Also, its estimates show that the XBB.1.9.1 proportion increased from 6.4% to 7.9% over the past week, with the highest level in the CDC region that includes Iowa, Kansas, Missouri, and Nebraska.
Global hot spots in South East Asia and Middle East
Regarding COVID trends, the WHO in its weekly report said overall cases and deaths continued to decline over the past 28 days, but with rises in two regions and in other countries elsewhere.
In the WHO South East Asia region, India and Nepal reported more sharp rises, with Indonesia also reporting an increase in cases over the past 4 weeks.
In the Eastern Mediterranean region, Iran reported another rise in cases, with modest increases also reported from Qatar and Saudi Arabia.
The European Centre for Disease Control and Prevention (ECDC) in its latest weekly update today said cases overall were declining or stable for the week ending April 16, with increasing trends reported from a limited number of countries. XBB.1.5 makes up an estimated 56.7% of cases in the region.
In the United States, COVID trends continue to decline slowly, according to CDC data. For example, weekly cases declined to 94,142 last week, compared to 101,598 the week before. Deaths and hospitalizations also showed similar declines.
In other US developments:
A COVID-19 outbreak in staff and patients at Kaiser Permanente Santa Rose Medical Center in California has prompted new masking rules, hospital officials announced this week, according to the

local newspaper

. The policy applies to visitors, doctors, and staff.

The US Department of Justice yesterday

announced

criminal charges against 18 defendants from 9 federal districts due to alleged fraud involving healthcare services that exploited the pandemic and resulted in more than $490 million in false billings and theft from federally funded programs.