So worth it: COVID vaccination generated tenfold return on investment in New York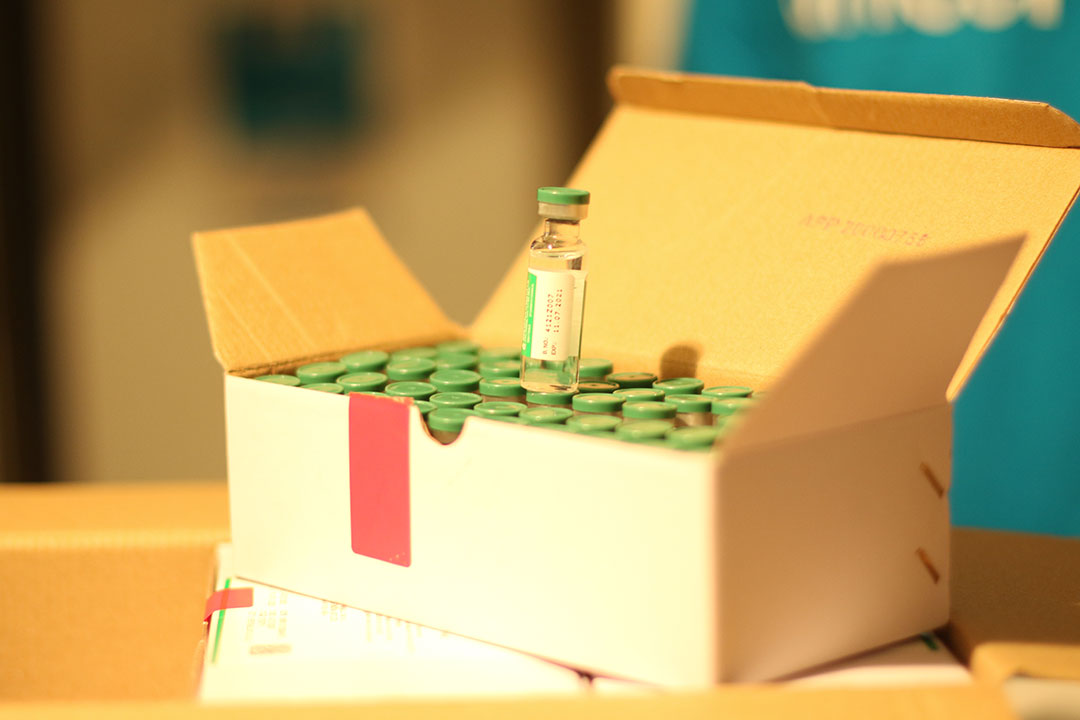 Every dollar invested in New York City's COVID-19 vaccine campaign generated US $10.19 in savings by reducing infection and death rates, averting healthcare costs, and maintaining the productivity of the workforce, a study published in JAMA Network Open suggests.
As well as protecting individuals against SARS-CoV-2 infection, particularly against severe illness and death, vaccination benefits society more broadly, reducing workplace absence and the need for social distancing measures, for instance, and providing indirect protection to unvaccinated individuals through herd immunity.
The study estimated that the total net savings attributable to vaccination were $51.77 billion.
Launched in late December 2020, the NYC Vaccine for All Campaign used a host of different media, including TV spots, radio, subway and digital ads, and social media, to spread public awareness of the city's COVID-19 vaccination efforts. By January 31, 2022, 84.9% of New York's residents had received at least one vaccine dose.
Although this campaign substantially reduced the burden of illness, "it required considerable financial investment to acquire and deliver vaccines, promote vaccination to the public, and address vaccine hesitancy in many communities," wrote Prof Alison Galvani at Yale School of Public Health in New Haven, US, and her colleagues. "Understanding the return on this investment would provide important insights into vaccination programs to quell future COVID-19 outbreaks."
To investigate, Galvani and her team used a computer model to simulate how the pandemic might have unfolded in New York had vaccines not been available, and calculated both the direct cost of caring for patients, and the indirect costs associated with people missing work due to illness, and/or with needing to self-isolate to reduce the spread of COVID-19.
Have you read?
They compared this to the actual costs incurred, factoring in the purchase of vaccine doses, the costs of vaccination clinic set-up, ads and outreach, and the cost of vaccine transportation, storage, and administration. They also included the economic impact of people having to take time off work to get vaccinated, or as a result of adverse vaccine reactions, like mild flu-like symptoms and headaches.
According to their calculations, the direct cost of the vaccination campaign between December 14, 2020, and January 31, 2022 was around $2.44 billion. Indirect costs of vaccination, including loss of workdays due to visiting vaccination clinics and adverse reactions to vaccines, were estimated to be $2.39 billion.
However, this was more than made up for by the savings. The team estimated that the vaccination campaign averted some $27.96 billion in direct and indirect healthcare costs. It also prevented 315,724 potential years of life lost. That has an economic benefit, as well as personal benefits, which researchers calculate as coming to around $26.27 billion saved.
The study estimated that the total net savings attributable to vaccination were $51.77 billion.
The researchers cautioned that their results couldn't necessarily generalised to other populations with different paces of vaccine distribution and uptake. However, in the context of New York, "the results suggest that the investment in vaccination has had a substantial return on investment from a societal perspective," they said.
"The New York City COVID-19 vaccination campaign was found to be associated with not only reduction in severe outcomes but also avoidance of substantial economic losses from high costs of health care and value of lives lost.
This considerable return on investment provides compelling evidence for the continued investment in improving vaccine uptake during the ongoing COVID-19 pandemic.