RSV, flu and COVID in Ohio: Health officials give update on respiratory viruses in children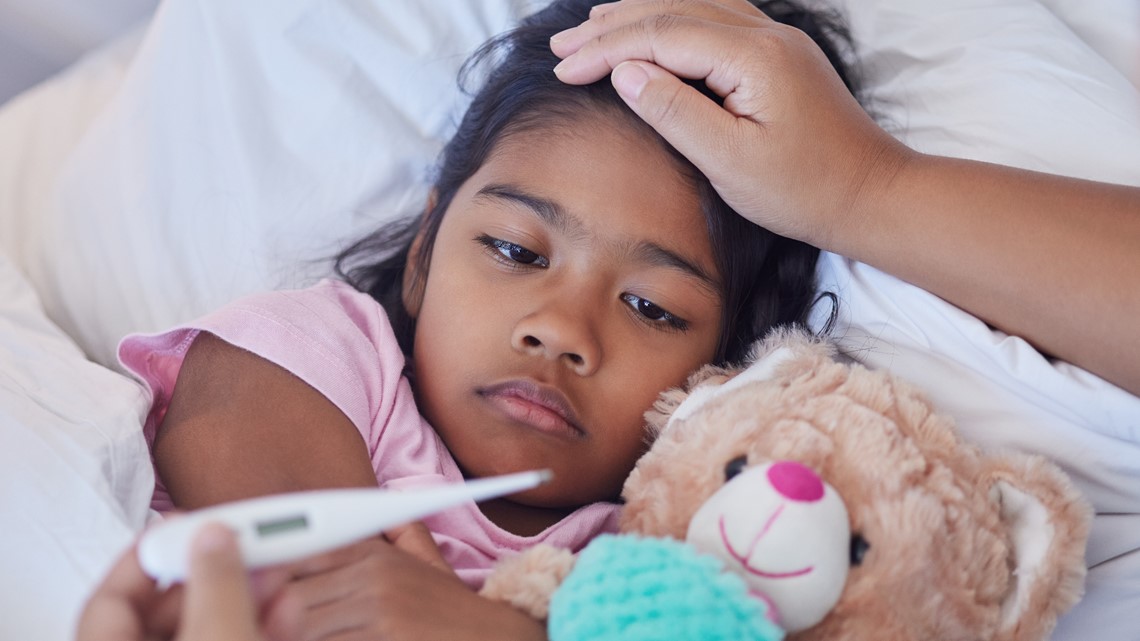 The press conference came just days after Cuyahoga County reported its first flu-related death of the season.
COLUMBUS, Ohio — With concerns about the flu, COVID and RSV as we head into the holiday season, health officials gave a statewide update regarding respiratory viruses in children during a press conference on Tuesday morning.
You can rewatch the entirety of the press conference in the YouTube player at the bottom of this story.
Ohio Department of Health Director Dr. Bruce Vanderhoff led the press conference. He was also joined by the following:
Rustin Morse, MD, chief medical officer, Nationwide Children's Hospital
Patty Manning-Courtney, MD, chief of staff, Cincinnati Children's Hospital
Claudia Hoyen, MD, director of infection control, University Hospitals (UH) and UH Rainbow Babies and Children's Hospital
"We've been saying that we were likely to see a very busy respiratory virus season this fall and winter and it appears that this busy season is now underway," Dr. Vanderhoff said, noting that it began with a significant rise in RSV in October.
Dr. Vanderhoff also said that in addition to RSV, the state is witnessing a significant increase in influenza hospitalizations — putting high demands on area hospitals. Officials also noted the dangers that RSV can cause to infants, particularly those under the age of six months.
You can watch the entire press conference below.
Editor's note: Video in the player above was originally published in a previous health story on Nov. 10, 2022.