Red Sox catch fire with 'Jefe' Cora back at the helm – MLB.com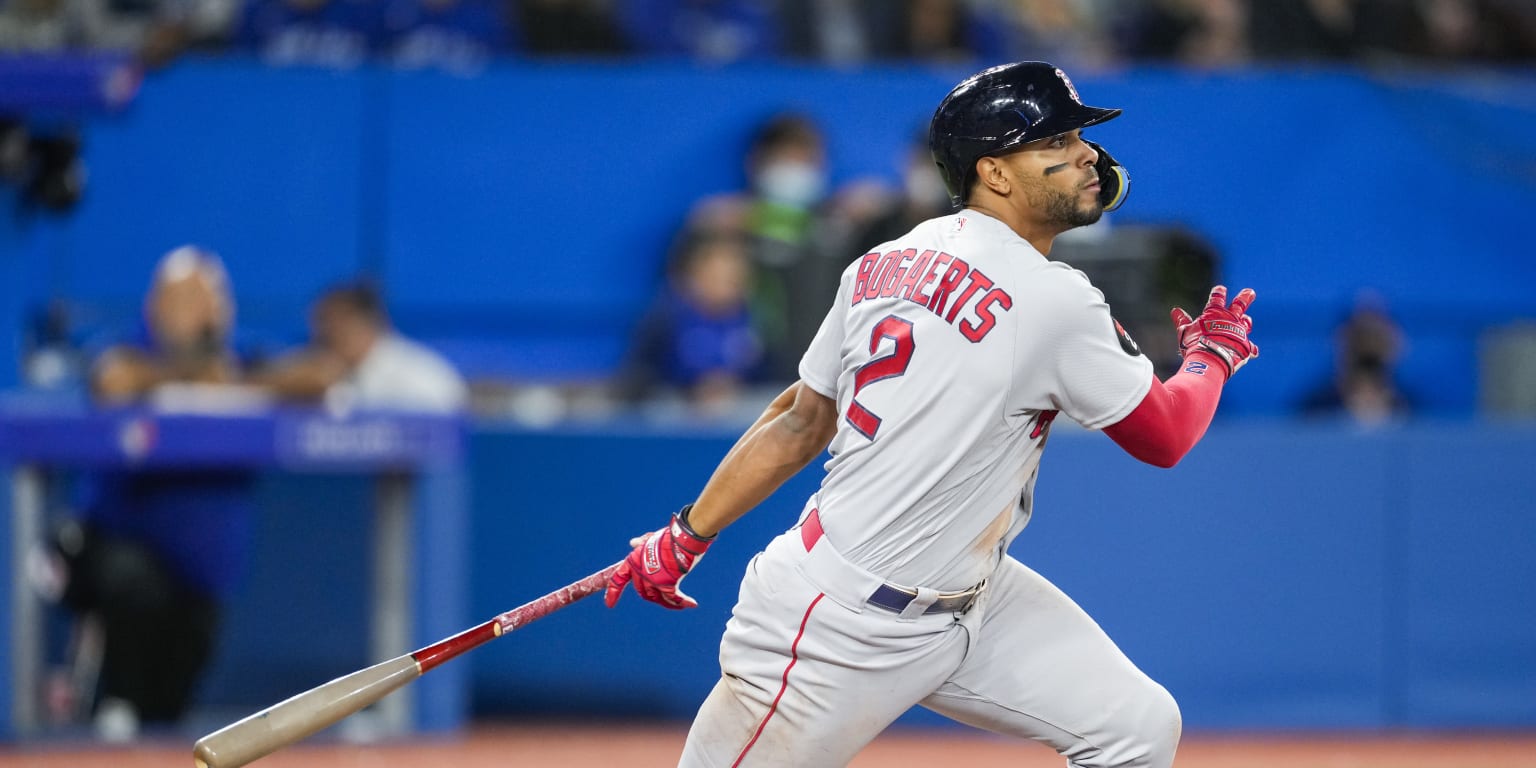 TORONTO — The Red Sox got a jolt of energy, and what turned out to be a much-needed boost of momentum, several hours before the first pitch of Wednesday night's game against the Blue Jays at Rogers Centre when Alex Cora appeared for the first time during their 10-game road trip.
By the end of the night, a sound 7-1 victory over Toronto, it was hard to remember that the Red Sox were reeling without their leader, losing four straight and five of six.
Cora didn't announce his return ahead of time to his players. He just kind of showed up in his office a few hours before game-time.
"Yeah, I was surprised," said winning pitcher Michael Wacha. "I talked to him a couple days ago and he wasn't quite sure when he was going to be getting back. So walking in, seeing him here, I feel like it gave the boys a little extra going into the game tonight. It's great having our Jefe back in here in the clubhouse."
As Cora returned, so did an offense that has largely underperformed this season. The 13-hit attack — four of them from sizzling veteran shortstop Xander Bogaerts, who's now hitting .397 — marked the highest total in any game this season for the 8-11 Sox.
While the offense made things happen with gappers and some small ball (two sacrifice flies and a sacrifice bunt), Wacha dominated from the mound, firing six innings against a loaded Toronto team while allowing four hits and one run.
"We have a good baseball team," said Cora. "We will score runs and we will pitch and we will play defense. Today was a good all-around game. Their guy [Ross Stripling] threw the ball well. Michael was outstanding giving us six innings and the bullpen did an amazing job."
It's hard to know how much cause and effect there was between Cora's absence and the Red Sox getting into a rut. However, the players in the clubhouse knew for sure getting their manager back could only be a positive.
"We know he's the manager. A lot of guys have respect for him," said Bogaerts. "He helps a lot of guys in-game and before the game. He's always looking for stuff that can help us out. He's always on point, always aware and always ready to go."
Cora, who was stuck in his Boston-area home by himself the last few days, tried to make the best of the situation.
"Testing every day in the morning and then watching the game," said Cora. "It was a different routine every day trying to get W's from afar, but it's one of those, that it is what it is. I think actually understanding why [I wasn't there], it wasn't as bad as I thought it would be.
"Obviously, the results didn't work out from our end, but I think I did pretty good. A lot of ice cream during the game. A lot of Uber Eats. It was refreshing and eye opening. The fact that I didn't lose my appetite, it was cool."
The time missed only enhanced Cora's appetite to resume doing what he loves.
"It's good to be there, it's good to make decisions and I'm here for a reason — to help these guys be successful," said Cora. "If you look at it, [we lost] a lot of close games. [Tuesday] with a comeback and then [the win] didn't happen. [The coaching staff and players] did an amazing job, and now I'm just here to help them out and hopefully we can be successful."
Forgive Cora if he got a little hungry in the middle innings as he broke from his couch routine.
"The couch is a lot easier than the dugout. I missed my ice cream sundae and all that stuff," quipped Cora.
The easy relationship Cora has with his players has always been there for all to see. His gift is being able to toe the line of challenging his players while also serving as an ally.
"I think he's still feeling the effects of COVID because he came back and dropped me in the lineup even further, so he must be sick still," joked Kiké Hernández. "No, it's great to have him back. He's the manager, but he's also one of our leaders. It's definitely good to have him back."
With Cora back at the helm, the Red Sox will try to get back on a winning track.
"We missed him," said catcher Christian Vázquez. "It's fun to have him. It feels good when he's around. He brings something special to the team. That energy that he brings to the table, it's different than anything else. He's a special human being. It's different. You play relaxed in his hands. He's very special."