RCSD and the learning gap caused by the COVID-19 pandemic – Spectrum News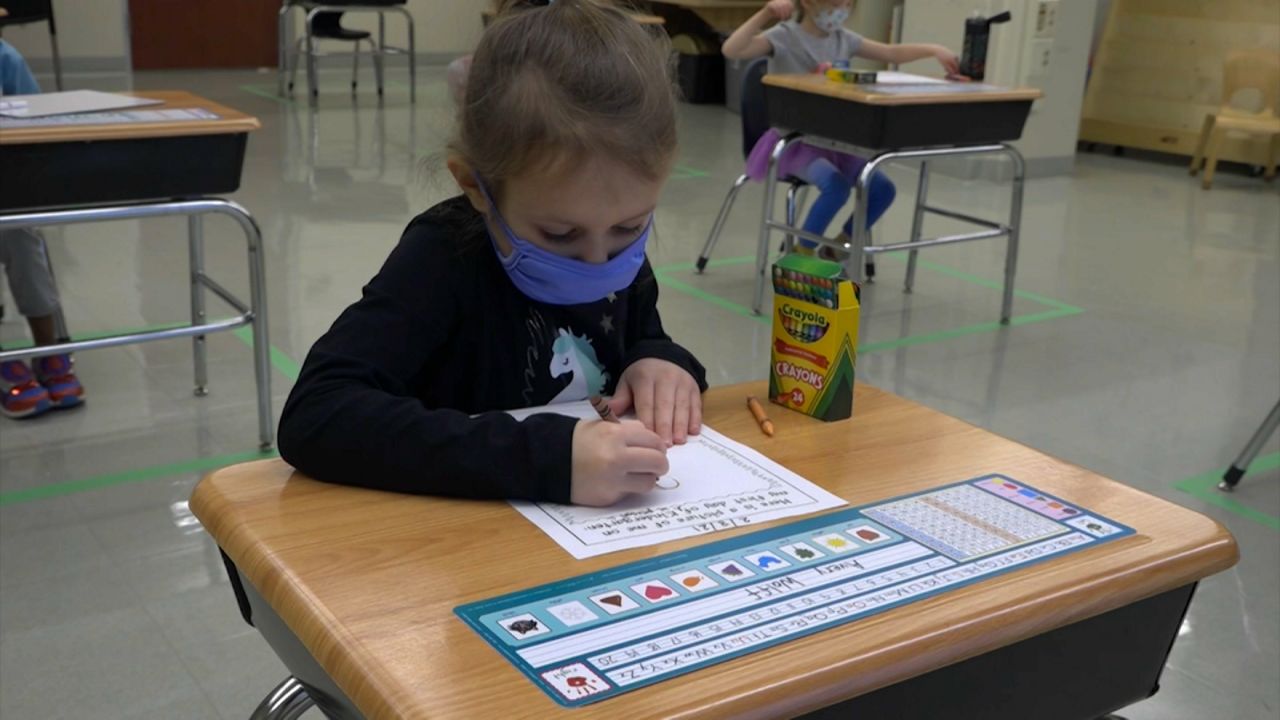 ROCHESTER, N.Y. — There is no quick fix for the learning gap in students that may have expanded during the pandemic.
Children lost nearly a third of a school year's worth of skills and knowledge while home learning during COVID-19, according to an analysis published in the journal "Nature Human Behavior." Dramatic vacuums in beginner writing and math skills have been found in the youngest students.
Three years into education impacted by COVID, assessments in the Rochester City School District show it as clear as day.
"There is a decrease in their grade level instruction and ability," said Superintendent Dr. Carmine Peluso.
And just like national data, the data for the city school district shows they lost half a year of math fundamentals. Last year's standardized math tests in America, compared to before the pandemic, showed the largest decline ever. Writing basics also fell off a cliff.
The RCSD response begins with social, and emotional learning supports. Rochester runs Saturday schooling in its high schools and classes during breaks at certain other campuses.
Students have shown blind spots in their learning. Extended invitations for additional instruction are based on what they need.
The extra class time is funded by American Rescue Plan Act funding. Students are showing up, high schoolers are finishing more classes and they're getting back on track to graduation.
Peluso believes it starts with teacher-student relationships.
"People say smaller class size — but is smaller class size as important as a certificated teacher, certified teacher instructing them?" Peluso asked. "For me, I think it's more important to have a certified teacher in front of you every single day in order to enhance your instruction."
It's a commitment that works with the district's five-year plan that's about to arrive — one that may head off the debate between closing schools and building better faculty. It's a formula Peluso says is still focused on children.
"If they're not ready to learn, then we're going to struggle to get them into the classroom," Peluso said.
There is plenty of economic disparity in these results. Districts are filled with families with less economic capacity and they're seeing their students struggle more.
So what is the cost of these learning deficits?
If kids can't catch up, Stanford University research reports children educated during the pandemic could earn nearly 10% less than those educated before the pandemic.
To support the changes he's made and to guide Rochester's schools, Peluso is making alterations to his leadership group.
Demario Strickland will replace Kathleen Black as deputy superintendent of teaching and learning.
Stephen Lamorte, now the RCSD chief academic officer, is replacing Shanie Keelean.