Overseas doctors share COVID-19 treatment experience with China – China Daily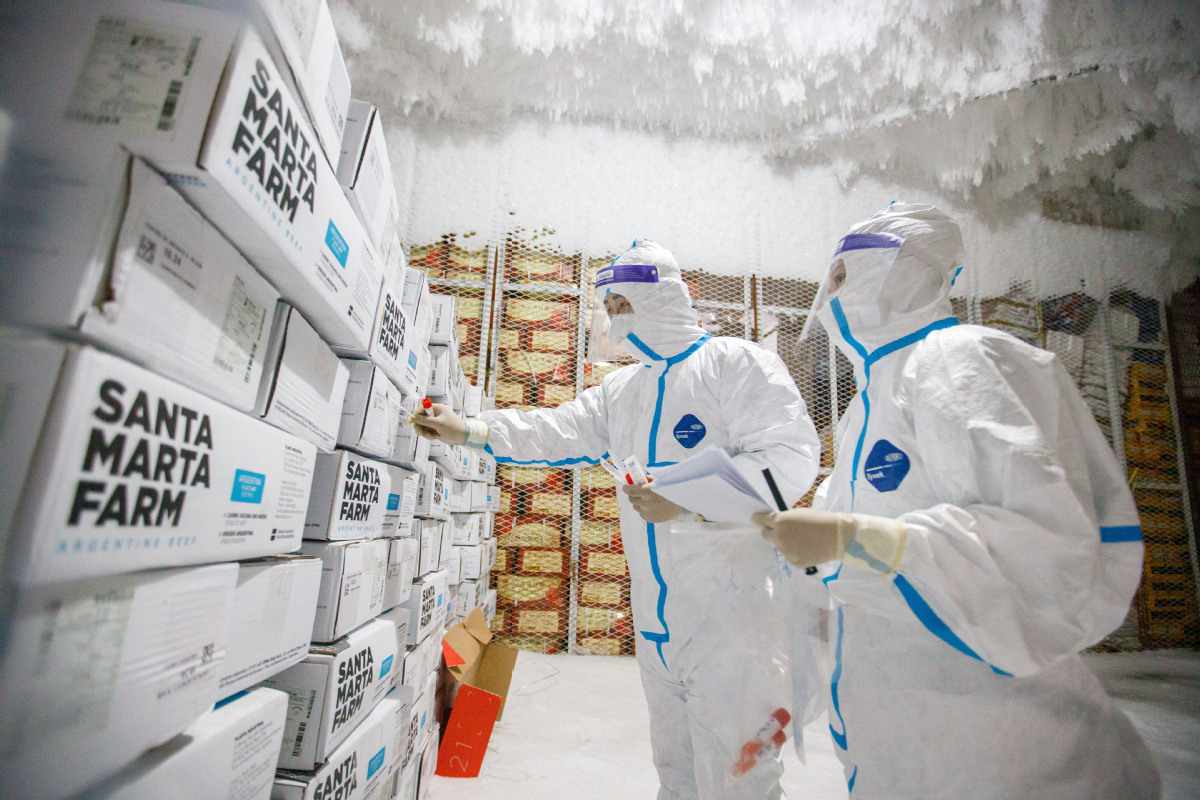 United by a common purpose, doctors across national borders are exchanging their expertise and experience online to improve the clinical treatment of COVID-19 patients.
Earlier this month, the Society of Chinese American Physicians and Entrepreneurs and the Alliance of North American Chinese Physicians presented an online lecture series to share treatment experiences with their peers in China.
"Our lecture is for the public good," said Chen Xiongying, the host of the lectures and president of the society, known as SCAPE. "The only hope is to share our experience with our Chinese counterparts and help them avoid detours. We believe this will benefit all and help ensure quality care for Chinese patients.
"For the lectures, eight doctors from key hospitals in the United States were invited. All have been battling the Omicron variant since last year. Their expertise covered infectious diseases, immunology, internal medicine, pediatric cardiology, respiratory medicine, critical care and other fields."
The program attracted many Chinese doctors, and online viewership reached 7 million.
"The Chinese doctors we have encountered are very diligent and dedicated," said Gao Lei, president of the North American alliance known as ANACP. Some of them were our classmates. They kept working even after they fell sick, which earned our respect."
The first lecture on Jan 1 was followed by others on Jan 2, 8 and 15.Qiao Renli, a doctor in the respiratory and critical care department at University of Southern California Medical Center, expressed his gratitude to Chinese doctors during the Jan 8 lecture.
"In 2020, Chinese doctors donated masks and other protective equipment to my hospital. Now they are working to protect our domestic families and friends. I want to express my sincere thanks to them," Qiao said.
Lu Xin, deputy director of the rheumatology and immunology department of China-Japan Friendship Hospital, attended the lecture on Jan 1. She said the academic and clinical exchange was very instructive for her as she approached her patients.
"The experience and progress of domestic and foreign clinicians in the diagnosis and treatment of Omicron infections have reference value for the diagnosis and treatment of all types of COVID-19 patients," Lu said. "It is helpful as clinicians work to improve their diagnostic capabilities and treatment skills."
Previously, in mid-December, ANACP and Tsinghua University presented two lectures for ordinary Chinese people coping with the infection. Three US physicians — Wang Jin, an infectious disease specialist at Mercy Hospital in St Louis, Missouri, Lisa Huang from Virginia and Huang Li from California — wrote articles on COVID-19 prevention and treatment that were viewed 3.2 million times online.
Faced with urgent demand, SCAPE and ANACP agreed to host lectures on COVID-19 for Chinese doctors. For real-time communication, they set up four WeChat groups, which were soon joined by as many as 1,800 Chinese professionals. Chen, SCAPE's president, said there are no borders in the medical domain. "Since COVID-19 broke out, medical workers all over the world rushed to exchange their knowledge on prevention and treatment. This not only benefits ordinary people but is also helpful in developing new vaccines and medicines,"Chen said.
Gao, ANACP's president, said: "Through China-US communication, Chinese doctors can adopt mature treatment programs. They will not need to redo clinical trials on hormones and anticoagulant drugs that have been proved ineffective by their US counterparts. Meanwhile, China's experience will also help other countries redouble the fight against new variants in the future."
Saint Lucia Consulting, a medical advisory company, also invited doctors — this time from Singapore and the US — in December and January to present online lectures and share their experiences in COVID-19 intervention and developing treatment strategies.
Cai Qiang, chairman of the company, said he believes the key for a human community with a shared future is working together.
"Chinese patients and their families have various questions about COVID-19, especially patients with underlying conditions. To answer them, we did a lot of investigations and coordinated with doctors overseas before the lectures began," Cai said. "US doctors are very passionate about helping the Chinese people, even though they were in the middle of their Christmas holiday."
Wang Songsong contributed to this story.