Manchester Airport announces £440m investment for facilities – BBC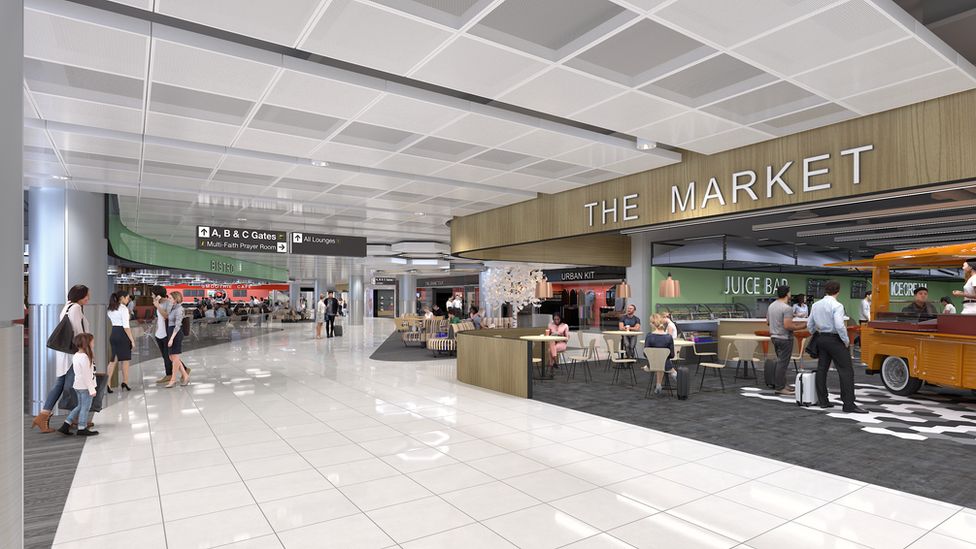 Manchester Airport has announced a new £440m investment for new passenger facilities including shops, bars and restaurants.
Manchester Airports Group (MAG) said the money "will transform the passenger experience".
There will also be upgrades to the airfield as well as check-in and baggage reclaim at Terminal 2.
It is the final phase of a £1.3bn transformation programme which has seen Terminal 2 more than double in size.
MAG said about 80% of all passengers will use the expanded terminal when the work is finished in 2025 and Terminal 1 will close.
More than 500 jobs will be created in the construction phase alone, the group said.
The airport's managing director Chris Woodroofe said Terminal 2's upgrade would give passengers "an unrivalled choice of destinations" while "providing them with world class facilities".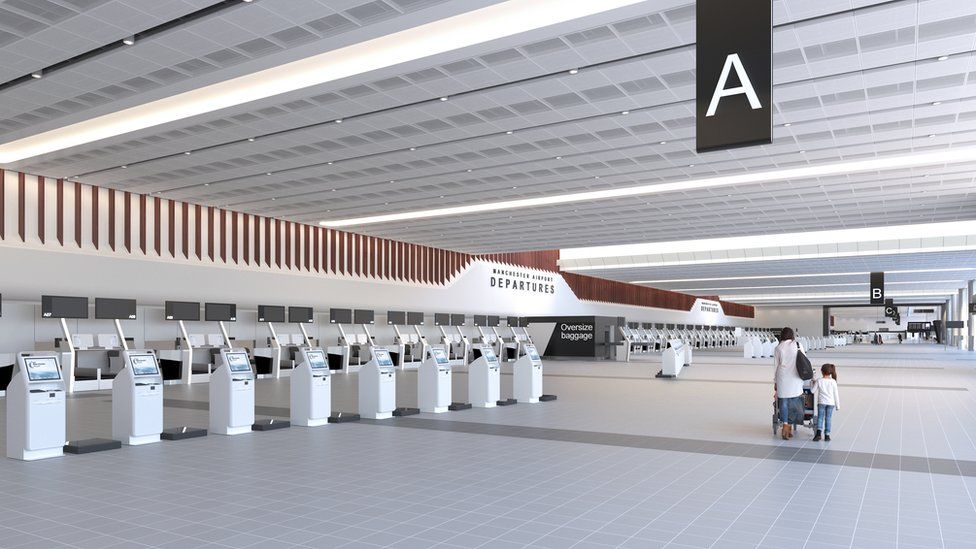 Transport Secretary Mark Harper said: "As the aviation industry recovers after Covid, it's great news to see this significant vote of confidence in the UK.
"This investment will be a huge boost for the north, benefitting passengers flying in and out of the region as well as supporting thousands of jobs."

Related Internet Links
The BBC is not responsible for the content of external sites.