Kids' screen use rose amid COVID school closures, then fell but stayed elevated
Children's average weekday screen time rose an average of 1.35 hours during the first COVID-19 wave.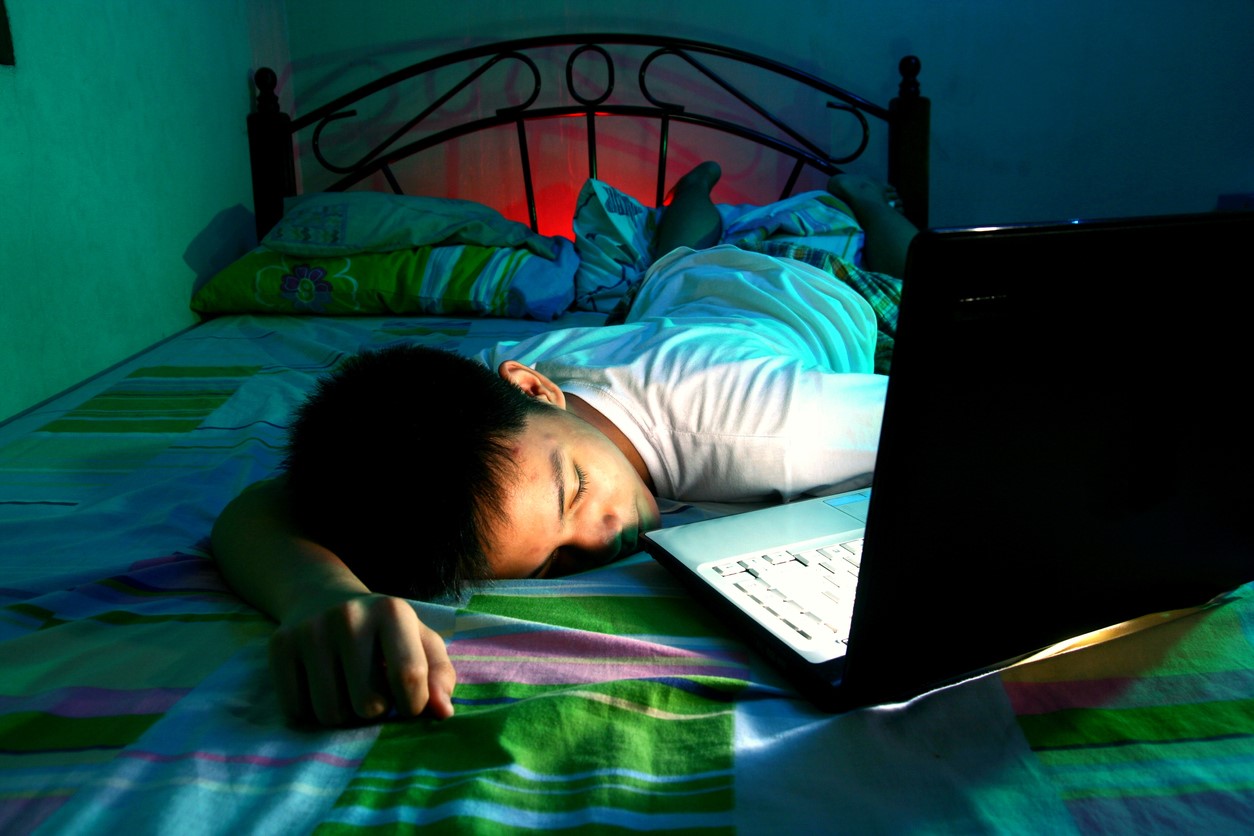 Canadian researchers find that children's average weekday screen time rose an average of 1.35 hours during the first COVID-19 wave but then dropped during the second and third waves—although it remained higher than prepandemic levels.
For the study, researchers in Quebec, Alberta, and Ontario modeled mother-reported All Our Families survey results on children's screen time from 2018 and reports from mothers and children from the first three pandemic waves in spring 2020, winter 2021, and fall 2021.
Screen time was defined as the recreational use of a smart phone, tablet, or gaming or computer device outside of schoolwork on weekdays and weekends. Canadian schools were closed only during wave 1.
Participants included 2,123 mothers and 1,288 children with an average age of 7.9, 9.7, 10.4, and 11.1 years prepandemic and during waves 1, 2, and 3, respectively.
Weekend screen use didn't change much
According to mothers, children used screens for 1.35 more hours on weekdays during the pandemic wave 1 than before. During wave 2, mothers and children reported fewer average hours of screen time than during wave 1, with mothers reporting a larger drop than children (-1.06 vs -0.55 hours). Screen use didn't differ significantly between waves 2 and 3 but remained higher than prepandemic.
Weekend daily screen time didn't change significantly among waves, but the rise reported by both mothers and children, when averaged, was significant (0.14 and 0.18, respectively). Relative to weekdays, weekend screen time didn't differ significantly from prepandemic to the first wave, and reports didn't differ significantly between mothers and children.
The researchers noted that screen-time reports differed significantly between mothers and children once schools reopened. "If children are the best informants of their screen time, as they often are for their mental health, mothers may have underestimated daily weekday screen time or schools may have allowed more screen time when in-person learning resumed," they wrote.