House GOP to require Biden to declassify info on Wuhan lab, COVID origins – Fox News
EXCLUSIVE: The House of Representatives is set to line up with the Senate on a bill that will require the Biden administration to declassify all information related to the origins of COVID-19 and the Wuhan Institute of Virology.
The bill, led by Chairman Mike Gallagher of the newly-formed House Select Committee on China, is expected to have enough momentum to become law.
The Senate passed a companion bill introduced by senators Josh Hawley, R-Mo., and Mike Braun, R-Ind., Wednesday evening by unanimous consent, a strong sign that Democrats don't object to the measure.
"It's been three years since COVID-19 upended our lives, and we're still asking basic questions about the origins of this virus. That's unacceptable," Gallagher told Fox News Digital.
FBI DIRECTOR SAYS COVID PANDEMIC 'MOST LIKELY' ORIGINATED FROM CHINESE LAB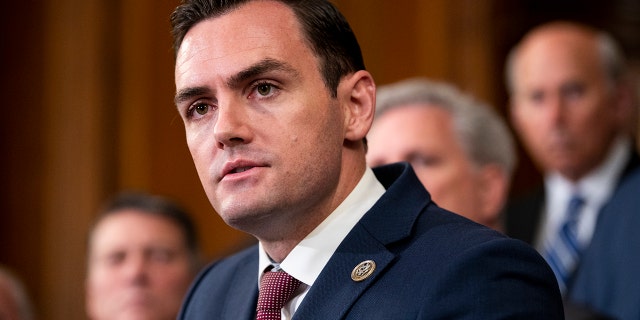 "The question of how this pandemic began is the most important question in the world, and we should not continue to waste precious time waiting for the Chinese Communist Party to suddenly cooperate with U.S. officials and open up access to the Wuhan Institute of Virology," Gallagher added. "It's time for Congress to act and force the administration to declassify the relevant intelligence surrounding the pandemic."
The White House's John Kirby did not directly answer Fox News' Peter Doocy Thursday when asked if Biden will sign a bill if it passes in the House too.
"I know I've seen press reporting about some preliminary findings of a classified nature, but there's still no consensus and that's why the president has directed the team to stay at the work, because he wants to know. He wants to know as best we can know what the origins were so that we can work to better prevent a future pandemic," responded Kirby.
FBI Director Chris Wray told Fox News' Bret Baier this week that COVID-19 "most likely" came from a Chinese lab.
HOUSE DEMS SIGNAL OPPOSITION TO DECLASSIFYING INFO ON COVID-19 ORIGINS
"The FBI has for quite some time now assessed that the origins of the pandemic are most likely a potential lab incident in Wuhan," Wray told Fox News in an interview that aired Tuesday. "Here you are talking about a potential leak from a Chinese government-controlled lab."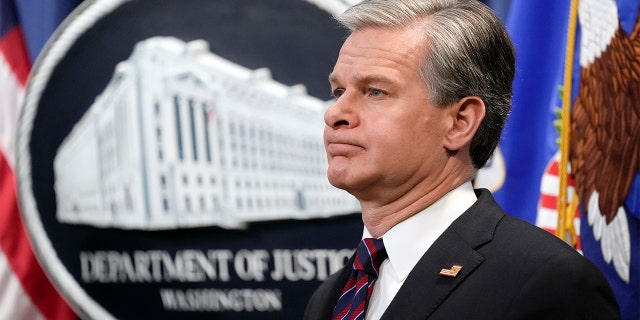 In addition, a weekend report revealed the Department of Energy has also concluded the coronavirus pandemic likely stemmed from a lab leak.
The National Intelligence Council and four other agencies assess at "low confidence" that the COVID-19 pandemic originated due to natural transmission from an infected animal, while the CIA and another unnamed agency are undecided.
MEDIA LIED ABOUT COVID LAB LEAK, AND 4 OTHER THINGS THE PRESS GOT WRONG
"Identifying the origin of Coronavirus Disease 2019 (COVID–19) is critical for preventing a similar pandemic from occurring in the future," the GOP-led House bill states. "There is reason to believe the COVID–19 pandemic may have originated at the Wuhan Institute of Virology; and the Director of National Intelligence should declassify and make available to the public as much information as possible about the origin of COVID–19 so the United States and like-minded countries can identify the origin of COVID–19 as expeditiously as possible and use that information to take all appropriate measures to prevent a similar pandemic from occurring again."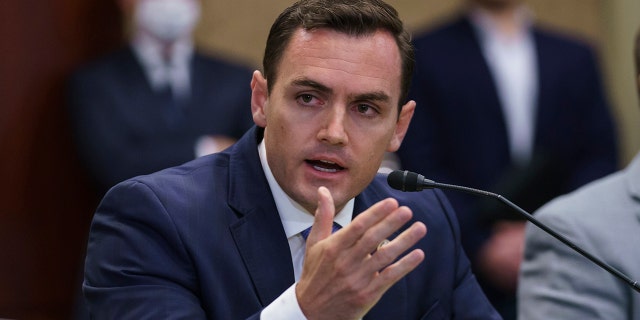 CLICK HERE TO GET THE FOX NEWS APP
GOP co-sponsors of the legislation include House GOP Conference Chair Elise Stefanik of New York, Chris Stewart of Utah, John Rutherford of Florida, Michael Cloud of Texas, Mark Green of Tennessee, Andy Biggs of Arizona, August Pfluger of Texas and Daniel Webster of Florida.
Fox News' Brianna Herlihy contributed to this report.