Covid vaccine: 'Get the jab' says woman who nearly died while pregnant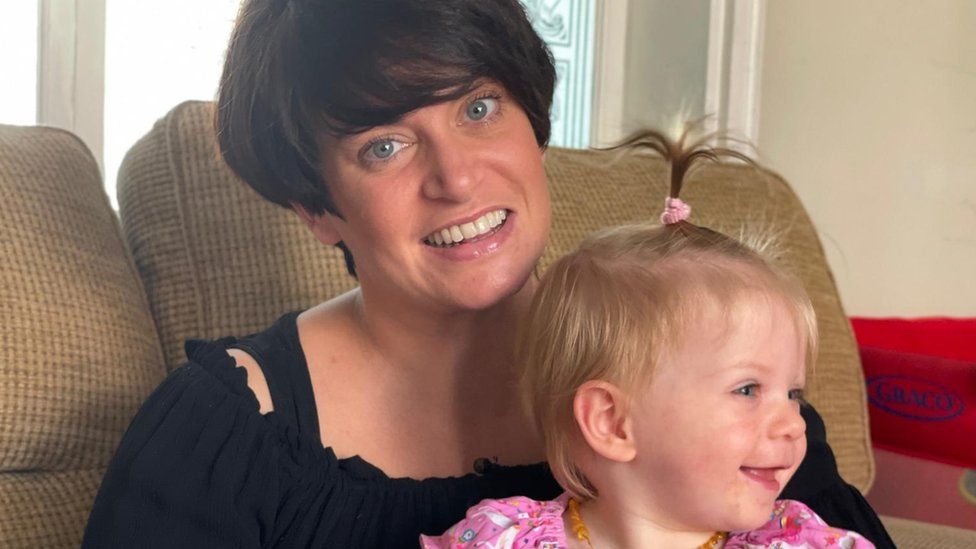 Fourteen months ago Jade Sheppard-Palomares was 29 weeks pregnant with no plans to have the Covid vaccination.
But in July 2021 she became infected and quickly fell seriously ill. Within days she underwent an emergency C-section and then had to be placed in a coma.
Doctors warned her she may not wake up. But thankfully, 10 days later she came round and was introduced to her new daughter.
Now the mother-of-four is urging pregnant women to get the booster jab, especially because false claims about the vaccine continue to circulate.
Inaccurate messages shared by thousands claim pregnant or breastfeeding women were recommended not to take the vaccine.
'You don't refuse medication'
However, the NHS says the vaccine is both safe and strongly recommended for this group. The misleading claim, it says, comes from a now out-of-date document from 2020.
Mrs Sheppard-Palomares, from Bristol, said: "I would say to pregnant people, anyone really who is not thinking about having the vaccine, that it is worth having.
"When you go in to hospital and they're saving your life, you don't refuse any medication – you don't say, 'Oh hold on a minute what is going into this, how long has it been around, what is the science behind it?'. You don't ask that – you just want them to save your life."
Mrs Sheppard-Palomares had rejected her midwife's offers of the vaccine through fears it could affect her unborn baby's fertility and cause brain damage.
But after her ordeal she got the jab as soon as she could and has since been open about her regret over not having it sooner.
"To be left how I am now, with the fatigue and long Covid, feeling groggy and struggling day-to-day, if I had had the vaccine things would probably be different," she said.
Unvaccinated pregnant women are more likely to need hospital treatment if they catch Covid, especially in the third trimester, the NHS says.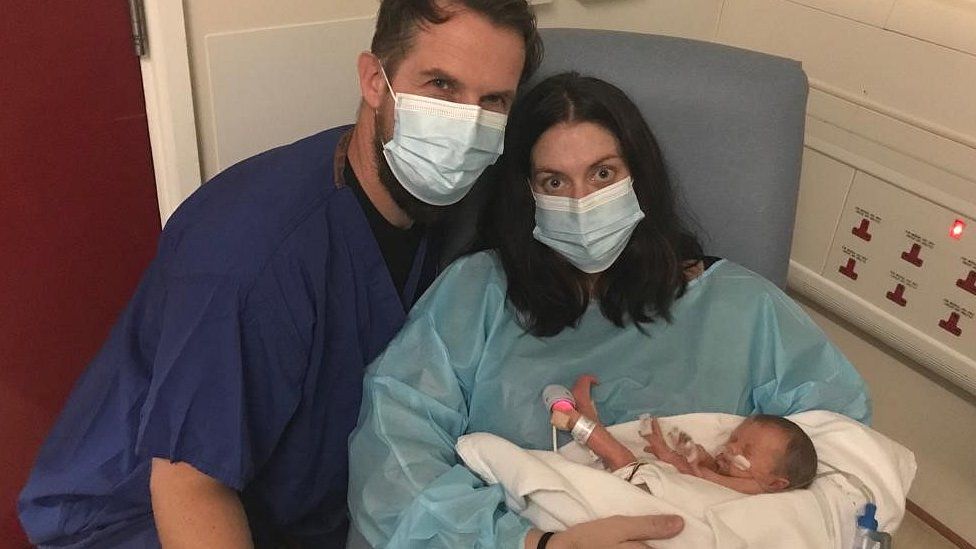 Mrs Sheppard-Palomares said: "They had to give me a C-section, that was to save my life. I asked them if the baby was going to survive and they said the baby is absolutely fine.
"And then I said am I going to survive and he grabbed hold of my hand and said you are a very sick young lady and I can't guarantee you are going to wake up.
"It was amazing to think I'd survived it. When you just think, 'I want to see my children and I want to speak to my husband'."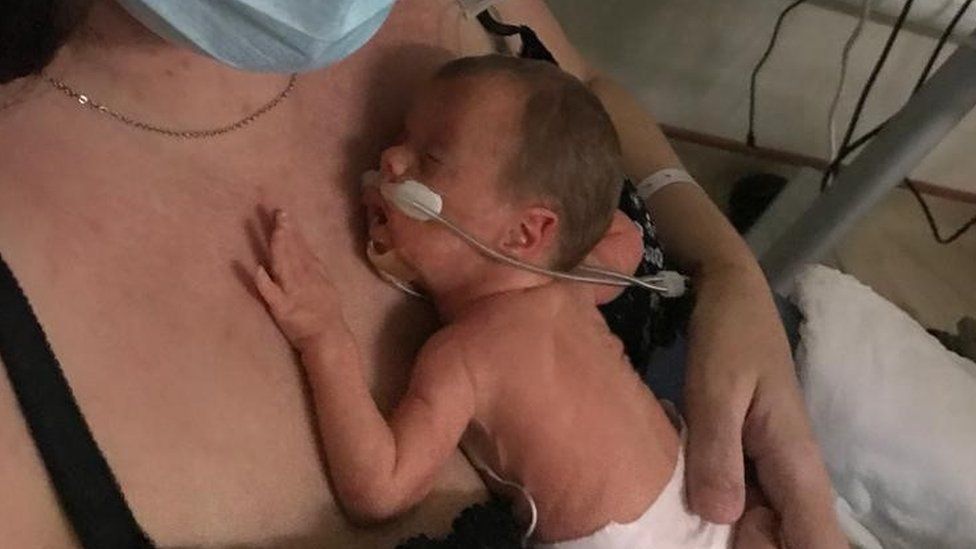 The launch of the autumn vaccine booster programme has seen millions of invitations to vulnerable people sent out encouraging them to get jabbed.
The groups who qualify for an autumn booster are:
People aged five to 49 with health conditions that put them at higher risk – including pregnant women
Frontline health and social care workers
Household contacts of people with weakened immune system
The booster jab is being offered across Bristol, including at the Easton Christian Family Centre outreach vaccination clinic where Carolina Rocho, who is five months pregnant, had her jab and now feels more "protected".
She said: "I've had Covid twice before in the last two years and last time was when I just found out was pregnant, so it was quite scary and I wanted to do the vaccine right away."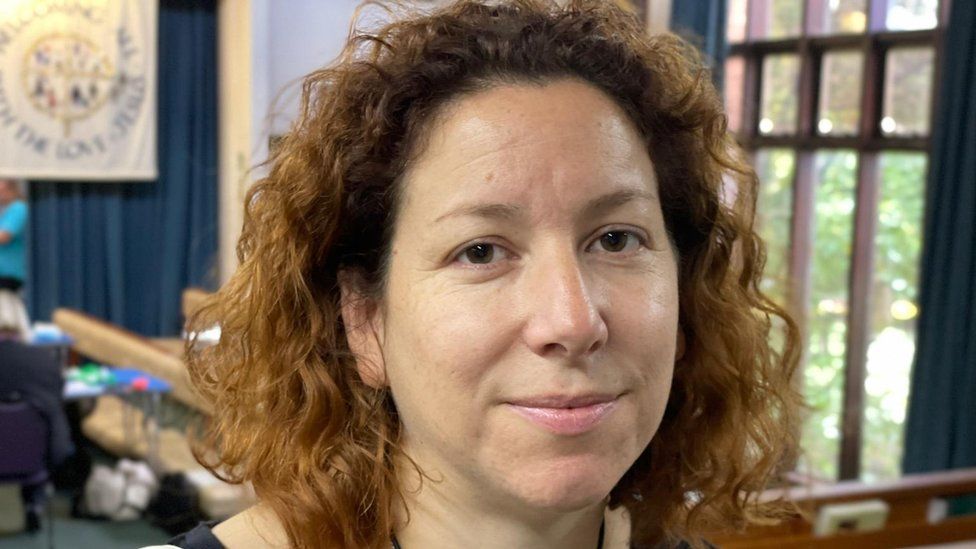 A record 3,100 sites are expected to be part of the rollout, including GP practices and community pharmacies and around 26 million people across England will be eligible for an autumn booster in the comings weeks.
The autumn booster campaign is among a package of NHS measures to prepare for winter as the health service continues to face record demand on its urgent and emergency care services.
A Department of Health and Social Care spokesperson said: "Covid vaccines are safe and highly effective both for pregnant women and for those who are breastfeeding. This is backed by extensive real-world data, including global analysis outside of clinical trials and in healthcare settings.
"We are doing everything we can – including working with the NHS itself, clinicians and partners – to encourage eligible women to get vaccinated, to protect themselves and their babies from Covid."