COVID in California: Biden's symptoms 'almost completely resolved'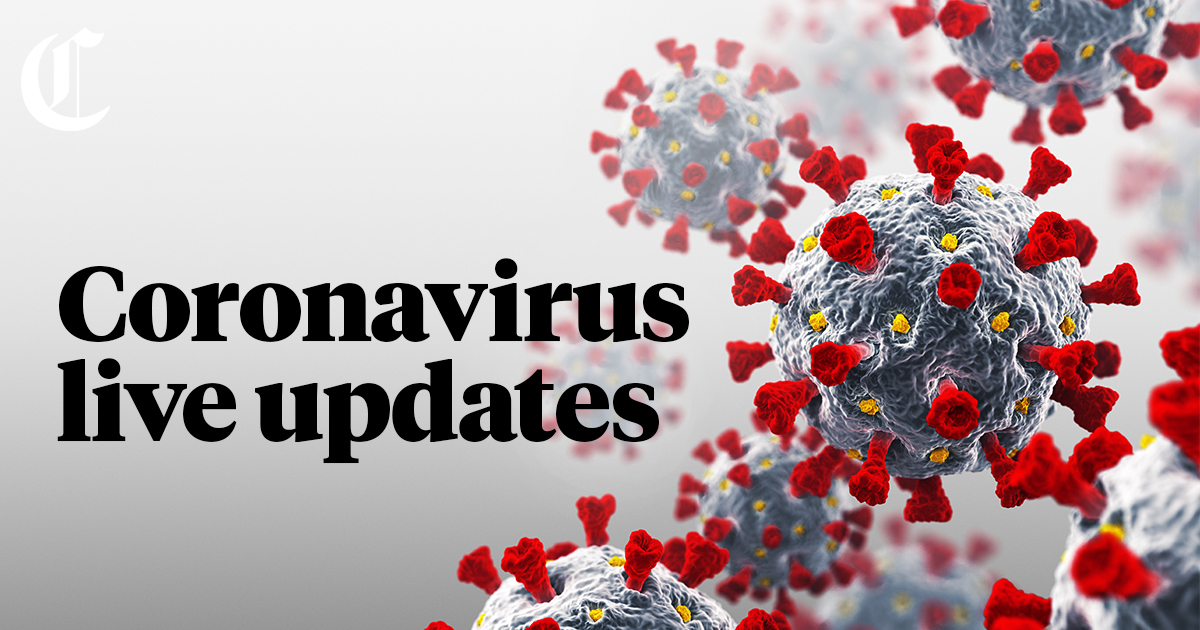 Investigating Fauci is plan of GOP Congress members if they win control
Congressional Republicans are eagerly floating investigations into Dr. Anthony Fauci, the nation's top infectious disease expert, and the Biden administration's pandemic response, if they win back control of the House or Senate in the midterm elections, the Hill reports. "One way or another, if we are in the majority, we will subpoena his records and he will testify in the Senate under oath," said Sen. Rand Paul, R-Ky, who has frequently challenged and sparred with Fauci during committee hearings at the Capitol. Georges Benjamin, executive director of the American Public Health Association, told the Hill that an independent look at the totality of the U.S. response to the pandemic across both the Trump and Biden administrations, is preferable. "If you want to have a hearing, you need it to be a credible one. And that has to have a purpose. Other than going out to an 81-year-old man," he said.
Sen. Murkowski says she's positive for COVID-19
Sen. Lisa Murkowski, R-Alaska, said Monday that she recently tested positive for COVID-19. She made the announcement on the social media. In the brief statement, she said she recently tested positive after experiencing flu-like symptoms. "I will be following guidance and advice from doctors and will be quarantining at home in Alaska while continuing my work remotely," the statement said.
Neil Young not ready to play live again: "I don't think it is safe in the pandemic"
Rocker Neil Young will not return to the road any time soon. Responding to a question from a fan on his website asking when he would tour or play Farm Aid again, the Rock and Roll Hall of Fame musician who last year described concerts as "super-spreader events" said he was "not ready" to get in front of audiences. "I don't think it is safe during the pandemic," Young wrote. "I miss it very much."
Hair loss and sexual dysfunction: latest symptoms of long COVID
People with long COVID suffer a wider set of symptoms than previously thought, including hair loss and sexual dysfunction, according to new research from the University of Birmingham. Analysis of health records of 2.4 million people in the UK, published Monday in the journal Nature Medicine, found that non-hospitalized patients infected with the coronavirus reported 62 symptoms more frequently 12 weeks after initial infection than those who did not contract the virus. Those included commonly recognized respiratory symptoms and mental health and cognitive problems. But researchers also found increased reports of amnesia, apraxia, bowel incontinence, erectile dysfunction, hallucinations, and swollen limbs. "This research validates what patients have been telling clinicians and policymakers throughout the pandemic, that the symptoms of long COVID are extremely broad and cannot be fully accounted for by other factors such as lifestyle risk factors or chronic health conditions," said Dr. Shamil Haroon, associate clinical professor in public health and senior author on the study.
Biden's symptoms "almost completely resolved"
President Biden's COVID-19 symptoms have "almost completely resolved," according to an update from his doctor released Monday. Although he still has some nasal congestion and hoarseness, his vital signs remain "absolutely normal," wrote Dr. Kevin O'Connor. Biden has been taking the antiviral drug Paxlovid to reduce the chance of severe COVID-19 illness, and he plans to continue isolating in the White House residence, the Associated Press reports. "He continues to be very specifically conscientious to protect any of the Executive Residence, White House, Secret Service and other staff whose duties require any (albeit socially distanced) proximity to him," O'Connor wrote.
Manchin tests positive for virus
Democratic Sen. Joe Manchin of West Virginia has tested positive for the coronavirus, he tweeted on Monday. "This morning I tested positive for COVID-19," Manchin wrote. "I am fully vaccinated and boosted and am experiencing mild symptoms. I will isolate and follow CDC guidelines as I continue to work remotely to serve West Virginians." The Senate is scheduled to start its August recess in two weeks, and floor votes must take place in person.
No 2nd boosters yet for those under 50
Second coronavirus booster shots for people younger than 50 are on hold as the Biden administration tries to speed up a fall vaccination campaign using reformulated shots to target the now-dominant omicron subvariants of the virus, according to federal health officials cited by the Washington Post. Officials hope Moderna and Pfizer can make the updated shots available as soon as early to mid-September instead of later in the fall, said three officials who spoke to the Post on the condition of anonymity. Those retooled boosters will contain components from the BA.4 and BA.5 subvariants as well as the original formula that was based on the early 2020 version of the virus. The hope is that the redesigned boosters will be more effective in dealing with an evolving virus.
Biden's condition improving, doctor says
President Biden continues to "improve significantly" despite a lingering sore throat from his coronavirus infection, his doctor said in an update Sunday. "The president is responding to therapy as expected," wrote Dr. Kevin O'Connor. Biden has been taking the antiviral Paxlovid, which reduces the chance of severe illness. O'Connor wrote that Biden still has a sore throat. He said other symptoms, including a cough, runny nose and body aches, "have diminished considerably." Biden tested positive for the coronavirus on Thursday morning. O'Connor said Saturday that the president likely became infected with a highly contagious variant, known as BA.5, that is spreading throughout the country, and Dr. Ashish Jha, the White House COVID-19 response coordinator, said Sunday, "It is the BA.5 variant."
Is the infection trend shifting just as L.A. County is on verge of a new mask mandate?
With a Los Angeles County decision looming this week about reimposing a mask mandate, weekly coronavirus cases are showing early signs of flattening, although they are still at significantly elevated levels, the Los Angeles Times reports. It's too soon to know if it's a trend or a blip, as cases have started to drop three times since they began increasing in late March, only to be followed by steeper increases, the Times notes. But county Public Health Director Barbara Ferrer did note the "plateauing" in recent days, and expressed hopes, along with caution, that it might continue. If a steep decrease follows in the coming days, she could possibly postpone a universal mask mandate that was set to be enacted on Friday if conditions do not improve by then. If numbers start to drop steeply this week, Ferrer said, "We are likely to want to take a pause on moving too quickly on a universal indoor masking [order]."
Biggest school district in Kentucky says everyone must mask up
Starting Monday, Kentucky's largest school district is requiring universal masking on school property as Jefferson County moves into the highest level of COVID-19 community spread, the Associated Press reported. The change lasts until Jefferson County comes out of the high-transmission category, and comes a little more than two weeks before classes resume in county public schools. Everyone, regardless of vaccination status, will be required to wear a mask on district property or on school buses. District policy automatically requires universal masking whenever the county has a high level of COVID-19 community spread.
BA.5 sublineage of omicron is causing nearly 80% of infections in U.S.
The most recent tracking by the Centers for Disease Control and Infection shows that the BA.5 sublineage of the omicron coronavirus variant now accounts for 79% of U.S. coronavirus infections. The BA.4 subvariant follows at just under 13%.
About 1 in 10 child COVID patients in hospitals likely to get long COVID
About one in 10 children hospitalized with COVID-19 is likely to report ongoing symptoms of long COVID, according to new research from UC Davis published Friday in the journal JAMA Network Open. The March 2020-January 2021 study looked at 1,884 cases of children in eight countries visiting emergency rooms for COVID-19, and 1,701 uninfected children. They found that 5% to 10% of those admitted reported symptoms such as fatigue, brain fog and cardiovascular issues 90 days after they were discharged. Comparatively, among adults an estimated 35% report ongoing symptoms. "Reported rates of long COVID in adults are substantially higher than what we found in children," said co-principal investigator Nathan Kuppermann, chair of the Department of Emergency Medicine at UC Davis. "Our findings can inform public health policy decisions regarding COVID-19 mitigation strategies for children and screening approaches for long COVID among those with severe infections."