Covid-19 cases top 9,000 in Hong Kong for first time in more than 2 months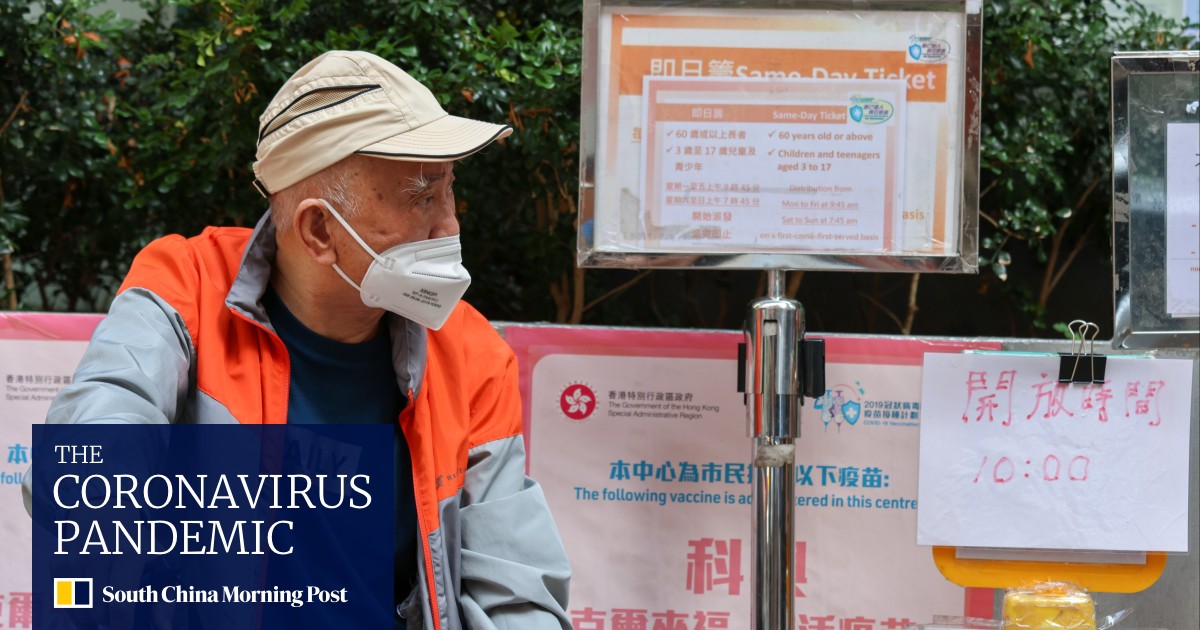 Temperatures in Hong Kong are expected to fall as low as 14 degrees Celsius (57 Fahrenheit) on December 2, under the influence of an intense northeast monsoon. The Observatory said the mercury would begin to drop from November 30, with the minimum temperature falling to 17 degrees.
According to the Centre for Health Protection, the number of Covid-19 cases increased by 25 per cent in the past seven days compared with the previous week. While the average number of imported infections rose by more than 20 per cent, the proportion of such cases in the daily tally remained below 4 per cent.
Lee attributed the increase in the daily figure to greater social activities following the easing of pandemic curbs, as well as residents' waning immunity from previous infections. She said she expected further fluctuations in the daily tally.
Dr Lau Ka-hin, chief manager of the Hospital Authority, said 2,500 Covid-19 patients were currently in hospitals, a 40 per cent increase from early October. More than 100 patients were in critical or severe condition, compared with 90 in the previous week. But less than 1 per cent needed ventilators, while only 10 per cent required oxygen therapy – numbers similar to those in previous weeks.
Most patients were being treated at designated clinics or through telehealth services, Lau said, adding the authority would continue to expand the capacity of these facilities to minimise the impact on non-emergency hospital services, which were already operating at pre-pandemic levels.
Health authorities recently set aside four sports centres for elderly patients who were asymptomatic or showed mild symptoms, as well as care home residents listed as close contacts. The authority also either adjusted or suspended services at 10 outpatient clinics to dedicate resources to Covid-19 patients at designated clinics or those seeking help through telehealth services.
Despite relaxing several pandemic control measures, authorities said they did not have plans to further ease measures at the moment, and the current social-distancing rules would be renewed next Thursday.
While Lee stressed that backtracking on eased curbs was not something authorities would like to do, she did not rule out the possibility of tightening such measures.
"If the situation turns very, very bad, like if the whole medical system collapses and patients cannot access any medical services, then of course we would need to tighten social-distancing measures," she said.
Respiratory disease expert Dr Leung Chi-chiu said he expected daily cases to rise above the 10,000 mark in a slow and steady manner in the coming two weeks, but the situation would improve soon after, as more transmission in the community could help strengthen herd immunity.
Leung also voiced support for keeping current social-distancing measures in place, pointing to the increase in hospitalisations and severe cases.
"As long as cases in the community can be picked up early and oral drugs can be prescribed early, the healthcare system won't suffer," he said.
But he too predicted the city's healthcare system would come under increasing pressure as the weather turned colder, warning: "When more flu cases emerge, the medical system becomes overstretched even without the Covid-19 pandemic."
Currently, inbound travellers must undergo three days of medical surveillance upon arrival, during which they are not allowed to visit venues which require mandatory vaccine pass checks, including restaurants, bars, gyms, cinemas and more. They also need to conduct daily rapid antigen tests for seven days.
Meanwhile, group gatherings are capped at 12 people. Residents still need to use the "Leave Home Safe" contact tracing app when entering venues that allow mask-on activities, including shopping malls, supermarkets and places of worship.