Brian Walshe searched Google for how to 'dispose of a body' after fatally beating wife Ana Walshe: prosecutor – Fox News
QUINCY, Mass. — Brian Walshe allegedly beat his wife Ana Walshe to death then dumped her remains after internet searches on his son's iPad about how to dispose of a body, prosecutors said Wednesday.
The new details were revealed during Brian Walshe's arraignment on Wednesday morning on charges that he murdered his wife, who disappeared on Jan. 1.
The Massachusetts art swindler was slumped over and stared straight ahead as prosecutors mentioned his alleged actions, his whereabouts and the evidence that investigators recovered.
That included about 10 garbage bags that included a hacksaw, hatchet, bloody clothes, bloody rugs and personal belongings, including Ana's COVID-19 vaccination card and part of what appeared to be her necklace.
BRIAN WALSHE CHARGED IN ANA WALSHE'S MURDER IN MASSACHUSETTS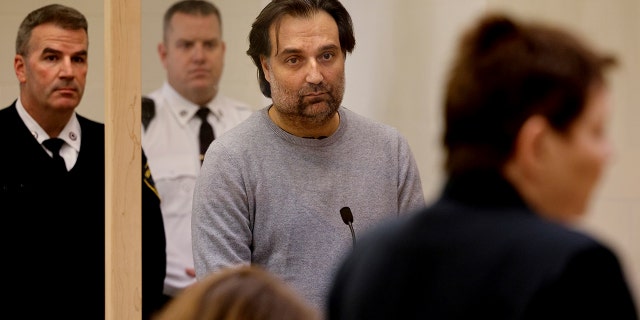 The blood was tested in a crime lab and revealed that it belonged to both Brian and Ana Walshe, according to prosecutors.
Investigators haven't been able to find Ana's body, which prosecutors seemed to believe was incinerated before they could locate her.
Police tracked Brian's cellphone to follow his whereabouts on Jan. 3, which included an apartment complex in Abington, which is about a 30-minute drive from his home, where he allegedly tossed what appeared to be a heavy garbage bag, according to prosecutors.
TIMELINE OF ANA WALSHE'S DISAPPEARANCE AND BRIAN WALSHE'S ARREST
The bags and their contents had already been "picked up and taken to a location for shredding and incinerated. By the time police located them, they were already destroyed," prosecutor Lynn Beland said.
The lack of a body will be the toughest hurdle for prosecutors in this case, lawyers and experts have told Fox News Digital.
Beland added that on Dec. 27, Brian Walshe had searched the internet about what state is the best for divorce.
ANA WALSHE'S FRIEND REACTS TO BRIAN WALSHE'S MURDER CHARGE: 'KINDNESS KIND OF KILLED HER'
"Rather than divorce, it is believed that Brian Walshe dismembered Ana Walshe then discarded her body," Beland said.
A plea of not guilty was entered on his behalf. He is being held without bail and has a status conference scheduled for Feb. 9.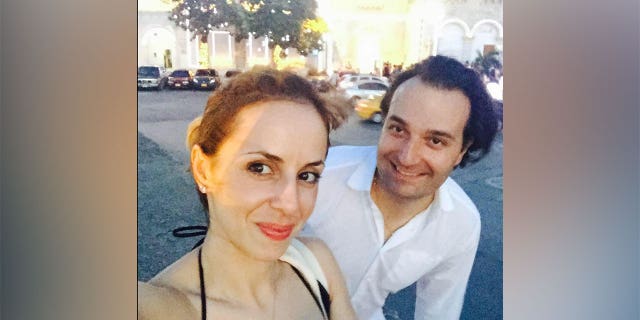 Ana Walshe was last seen in the early hours of Jan. 1. Around 4:55 a.m. that day, prosecutors said, Brian Walshe used his son's iPad to conduct several internet searches, including how long before a body starts to smell, how to stop a body from decomposing, how to dispose of a body, how to throw away body parts and how long DNA lasts, among other searches.
ANA WALSHE: FORMER PROSECUTOR SAYS 'MORE THAN ENOUGH EVIDENCE' TO CONVICE BRIAN WALSHE WITHOUT BODY
On Jan. 2, he purchased three rugs at a HomeGoods, prosecutors said. That day, Walshe also allegedly conducted more internet searches about whether a hacksaw is the best tool to dismember, can you be charged with murder without a body, and can you identify a body with broken teeth.
READ THE COMPLAINT BELOW. APP USERS: CLICK HERE.
Jan. 3 is when cellphone data revealed Walshe traveled to the apartment complex in Abington and dumped what appeared to be a heavy garbage bag into a dumpster, prosecutors said. More internet searches followed that day, they said, including about the rate of decomposition of a body in a plastic bag and whether baking soda can make a body smell good.
On Jan. 4 Cohasset police went to the Walshes' home after Ana was reported missing, and officers saw Brian's Volvo with the seats down and a plastic liner in the back of the car, Beland said. The next day the liner was gone and officers saw what appeared to be fresh vacuum streaks in the car, she said.
Beland also said investigators found two knives in the basement of the Walshes' home, as well as a large heavy-duty tarp and plastic liners.
Brian Walshe has been behind bars since Jan. 8, when he was initially charged with misleading a police investigation as law enforcement searched for his wife.
His lawyer, Tracy Miner, released a statement Wednesday afternoon saying, "It is easy to charge a crime and even easier to say a person committed that crime. It is a much more difficult thing to prove it, which we will see if the prosecution can do.
"I am not going to comment on the evidence, first because I am going to try this case in the court and not in the media. Second, because I haven't been provided with any evidence by the prosecution. In my experience, where, as here, the prosecution leaks so-called evidence to the press before they provide it to me, their case isn't that strong. When they have a strong case, they give me everything as soon as possible. We shall see what they have and what evidence is admissible in court, where the case will ultimately be decided."
ANA WALSHE MYSTERY RAISES QUESTIONS ABOUT MURDER CHARGES IN CASES WITH NO BODY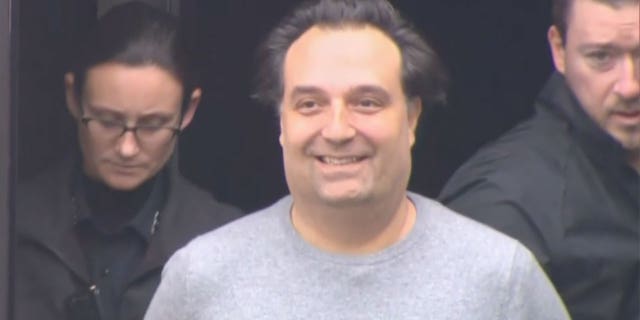 "Detectives from the Cohasset Police Department and Massachusetts State Police detectives assigned to the Norfolk District Attorney's Office have been involved in an intensive investigation into the fate of Ana Walshe, a 39-year-old Cohasset mother of three, since she was first reported missing on Jan. 4," Morrissey said in a minutelong video on Tuesday announcing the murder charge.
"Early in this investigation, the police developed probable cause to believe that her husband, Brian Walshe, age 47, had misled police investigators on material matters important to the search for Ana Walshe," he said.
ANA WALSHE WAS MAKING PLANS FOR FUTURE, BUYING MORE PROPERTY BEFORE DISAPPEARANCE: SOURCE
Ana Walshe, a 39-year-old native of Serbia and mom of three young sons, disappeared early on Jan. 1 shortly after she rang in the new year with her husband and their mutual friend, Gem Mutlu.
Mutlu later told local news station WBZ that there "was no indication of anything other than celebrating the new year, problems on hold."
"There was absolutely no indication that any modicum of a tragedy, of disappearance or anything else could have happened that night," he reportedly said at the start of the investigation.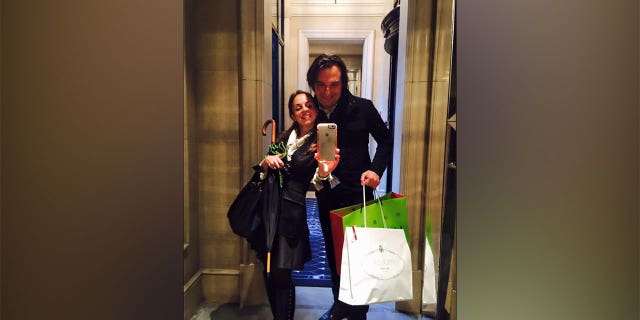 Brian Walshe allegedly told police that Mutlu left the couple's rented home on Chief Justice Cushing Highway in Cohasset around 1:30 a.m. and that Ana kissed Brian goodbye only hours later before supposedly leaving in a ride-share car.
Ana Walshe, a Tishman Speyer real estate executive, was previously scheduled to leave for Washington, D.C., on Jan. 3 but allegedly said there was an emergency that required she fly there earlier than expected.
WHO IS BRIAN WALSHE, HUSBAND OF MISSING COHASSET WOMAN ANA WALSHE?
Her company reported her missing to police on Jan. 4, after, according to Brian Walshe's defense attorney, he had contacted the firm to ask about Ana's whereabouts.
But in the days between Ana's disappearance and the missing person's report, Brian Walshe allegedly lied about his own whereabouts. Investigators said Walshe told investigators that he traveled to stores, such as CVS and Whole Foods, where he might not have actually been.
MISSING ANA WALSHE: ROMANCE WITH BRIAN WALSHE WAS 'LOVE AT FIRST SIGHT'
But he allegedly neglected to mention that he spent about $450 in cash buying cleaning supplies from a Rockland, Massachusetts, Home Depot store.
According to court documents and officials, Walshe was spotted on surveillance video "wearing a black surgical mask, blue surgical gloves and making a cash purchase" of items that included mops, tape and drop cloths.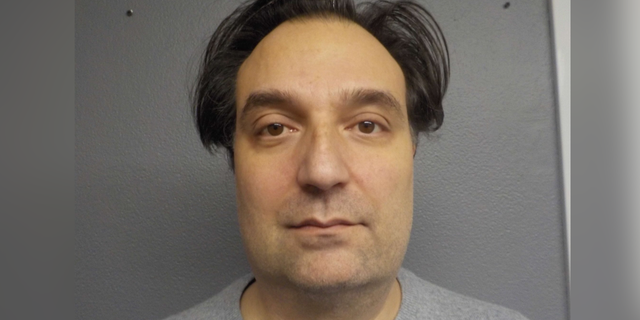 Investigators said they found blood and a bloody, damaged knife in the basement of the couple's home, and they traced Ana's cellphone to the area of the family's Cohasset home on Jan. 1 and Jan. 2. Meanwhile, Brian's cellphone pinged in other parts of Massachusetts, such as Brockton and Abington, despite his lack of permission to be in those areas under the terms of his home confinement.
MISSING MASSACHUSETTS MOTHER ANA WALSHE'S ALLEGED 'SOCIOPATH' HUSBAND 'HAS NO INSANITY DEFENSE', EXPERTS SAY
They also appeared to have removed — and then replaced — a dumpster taken from Brian Walshe's mother's Swampscott home, located nearly 35 miles away from the couple's residence.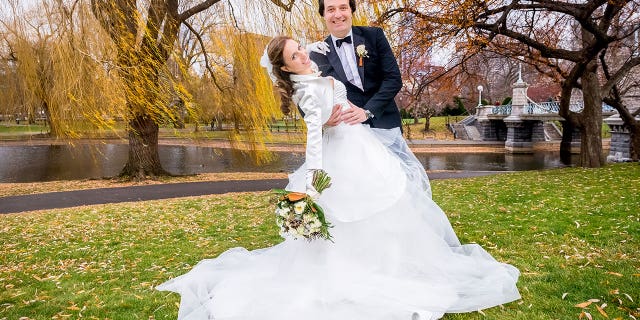 Police said the charge stemmed from Walshe's alleged "intentional, willful, and direct responses to questions about his whereabouts on the days of Sunday, January 1, 2023 and Monday, January 2, 2023." They further called it, "a clear attempt to mislead and delay investigators."
BRIAN WALSHE A 'SOCIOPATH' AND 'PHYSICALLY VIOLENT:' COURT DOCS
Walshe, a previously convicted art fraudster, was ordered held on $500,000 cash bail over $5 million surety bond. Meanwhile, Washington D.C.'s Metropolitan Police Department confirmed to Fox News Digital on Thursday that Ana called the authorities in 2014 to report that Brian had threatened to kill her and a friend.
He has also been accused of stealing nearly $1 million from his father's estate, despite the elder having no intention of leaving him a cent.
CLICK HERE TO GET THE FOX NEWS APP
The beneficiary of Brian's father's will wrote in court papers related to the 2019 incident: "Brian is not only a sociopath, but also a very angry and physically violent person."
Fox News Digital's Haley Chi-Sing contributed to this report.