After a break for COVID-19 Berlin International Green Week continues – AzerNews.Az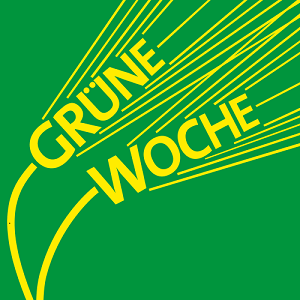 The International Green Week, a significant trade fair for food,
agriculture, and horticulture, reopened to guests here on Friday
after a COVID-19 break, Azernews reports citing Xinhua.
Until Jan. 29, the Green Week offers a global market overview of
the food industry and the "largest range of regional specialties,"
according to the organizers. Around 1,400 exhibitors from 60
countries welcome an estimated 300,000 visitors, 100,000 less than
in the pre-pandemic years.
The fair is "the showcase par excellence of the agricultural and
food industry," Germany's Minister for Agriculture Cem Oezdemir
said in his opening speech. "The way we eat has a significant
impact on what agriculture produces, how it produces it — and what
the consequences are for people, nature and the climate."
Food and feed production is causing around 70 percent of
biodiversity loss and 75 percent of deforestation, according to
World Wildlife Fund. In addition, almost a third of the world's
fish stocks are considered overfished.
Addressing the issues of sustainability, food security and
climate action, Berlin International Green Week will feature more
than 300 side events with numerous experts from politics, business
and science, including high-ranking representatives of
international organizations, such as the World Bank and the World
Trade Organization.
The "political highlight" of the fair is the 15th Global Forum
for Food and Agriculture, according to the organizers. Until
Saturday, around 80 national ministers of agriculture will discuss
the industry's global response to multiple crises with more than
2,000 experts.
—
Follow us on Twitter @AzerNewsAz