AARP: COVID-19 infection, death rates on the rise in nursing homes – WZZM13.com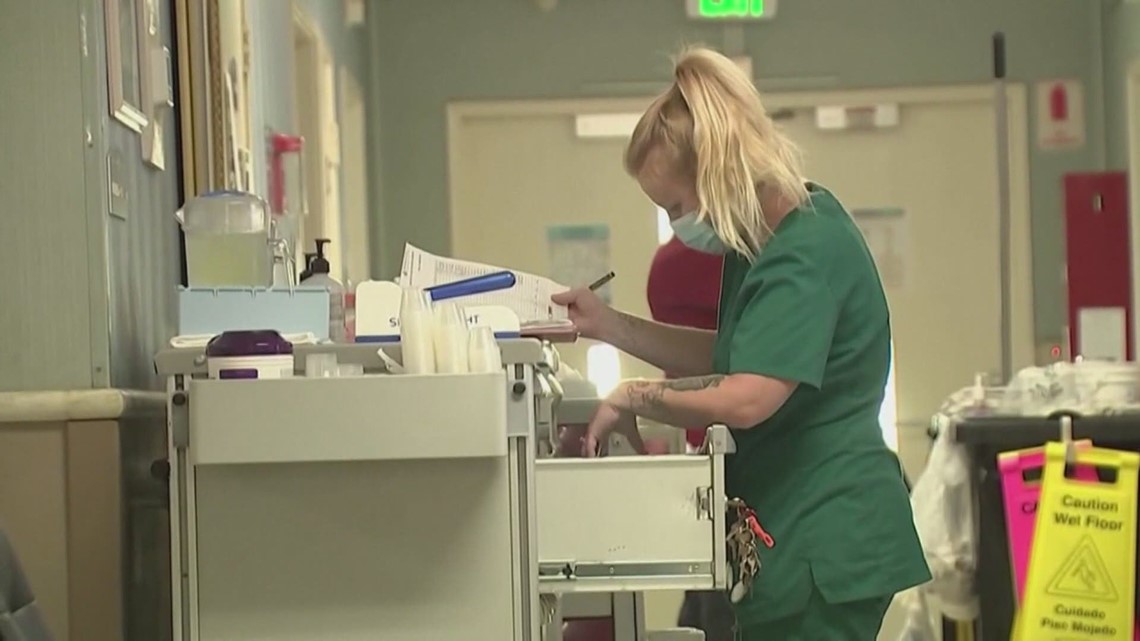 AARP officials say nursing home residents, staff and family members should take precautions to stop the spread of COVID-19.
MICHIGAN, USA — AARP released a report Tuesday saying COVID-19 cases and deaths are on the rise in Michigan's nursing homes. The report also said that a majority of both residents and staff in nursing homes are not up to date on their vaccinations.
According to AARP's data, national COVID-19 rates in nursing homes spiked 57% in the month leading up to Dec. 18. Staff rates were also up 53%. Meanwhile, nursing homes in Michigan saw a 21.5% increase in COVID-19 rates over the same period.
National death rates also spiked 14% in the month leading up to Dec. 18.
AARP officials are encouraging people to take steps to decrease the spread of COVID-19.
"Nursing homes must prioritize steps to increase up-to-date vaccination rates among residents and staff," said Paula D. Cunningham, State Director of AARP. "Family members can play a role too, keeping their loved ones safe by engaging with facility management and staff and asking the right questions about vaccination rates."
When it comes to vaccinations, the AARP data shows a majority of both residents and staff are behind. In Michigan, 42.1% of residents and 13.8% of staff were up to date with their vaccines.
AARP officials noted that the most recent bivalent vaccine has been available since September, but many nursing home residents and staff are not receiving it.
The Michigan Department of Health and Human Services said the safe and effective COVID-19 vaccine remains our best defense against the virus, particularly for older adults who may be more vulnerable to COVID-19.
MDHHS says Michiganders are urged to get up to date on their COVID-19 vaccines as well as the flu vaccine to prevent the potentially severe consequences of respiratory viruses and to help prevent further burden on our health care system. Paxlovid, the oral antiviral medication, also appears to have continued efficacy against circulating variants, so early therapy for high-risk individuals is still important.
MDHHS and local health departments continue to provide support to long-term care facilities as it pertains to vaccination efforts to ensure residents and staff have access to the vaccine.
In addition, MDHHS is recommending all Michigan families take steps to prevent the spread of respiratory illnesses. This includes:
Staying home when sick.
Avoiding close contact with persons who are sick or having both parties wear masks if contact is unavoidable.
Washing hands frequently.
Covering coughs and sneezes.
Cleaning and disinfection of surfaces.
Having a supply of COVID-19 tests and masks at home.
Finding out if you are eligible for treatment if you do become unwell.