Aaron Rodgers blasts 'woke culture,' says stance on COVID made him a 'villain' – Fox News
Aaron Rodgers made headlines last year when it became known he is unvaccinated against COVID-19.
The four-time NFL MVP said he was "immunized" against the virus, so many assumed he was vaccinated.
He wasn't.
An NFL MVP voter even said he would not vote for Rodgers last year over the issue.
CLICK HERE FOR MORE SPORTS COVERAGE ON FOXNEWS.COM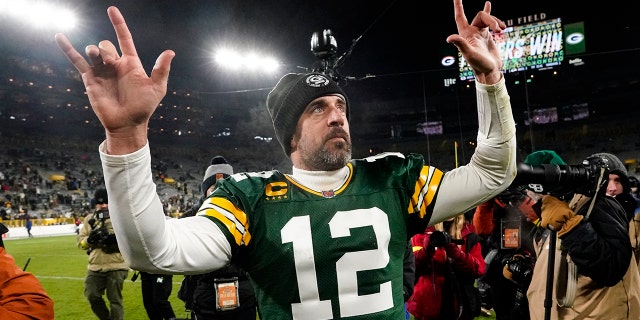 The Green Bay Packers quarterback says his stance on COVID vaccines has put a target on his back.
"There's heroes and villains in sports and entertainment, and I think, because of my stance on COVID and maybe some other things, I've been cast as the villain. Especially the last few years," Rodgers said on "The Pat McAfee Show."
"And so, that is the way that a lot of things I say are often interpreted."
Rodgers said he does not feel like a victim, nor is he upset about how people interpret what he says.
"This woke culture wants to be offended by everything. You just go online and find something you don't agree with. 'I'm offended! How can you possibly say that?' I don't really care. I don't care who it's coming from or who said it." Rodgers added.
The 39-year-old also had criticism for Big Pharma.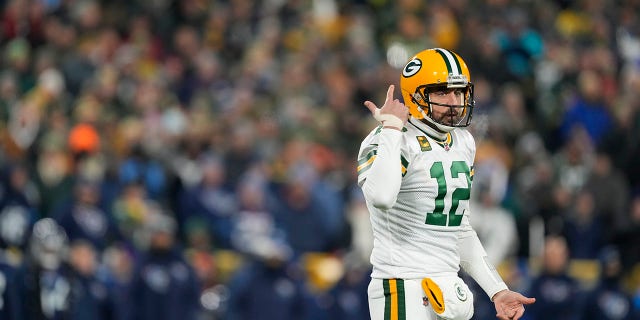 EX-BUCCANEERS QUARTERBACK OFFERS HARSH TAKE ON TOM BRADY'S FUTURE: 'HE'S A SHELL OF HIMSELF'
"And it's a station that may or may not have in the past been brought to you by Pfizer. Then they gotta make sure that their villain gets cast in the correct light," Rodgers added.
"And whether or not they're sponsored by Pfizer, Moderna or Johnson & Johnson, whatever it might be. When you go up against some of those powers that be, put yourself in the crosshairs, they're going to paint you in a certain way. And that's what the media did to me a couple years ago. That's fine; that's their prerogative. That's what they wanted to do. I think I responded pretty good in those times, and I'm glad I went through that. Anything that comes after that, it's small potatoes, bro."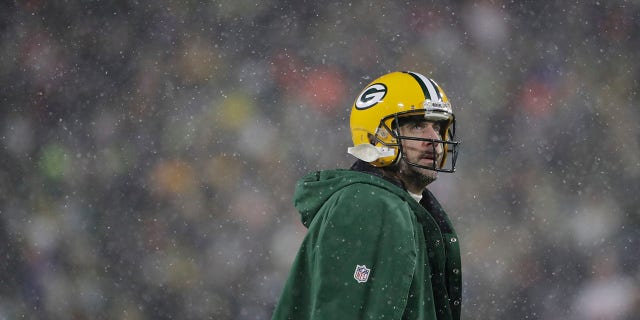 CLICK HERE TO GET THE FOX NEWS APP
Rodgers has two years left on his three-year deal that's worth over $150 million, but a trade has become increasingly likely.
The Packers went 8-9 this season, failing to qualify for the playoffs after a Week 18 loss to the Detroit Lions at home.