5 things to know for Sept. 22: Trump, Gas prices, Russia, Hurricane Fiona, Covid-19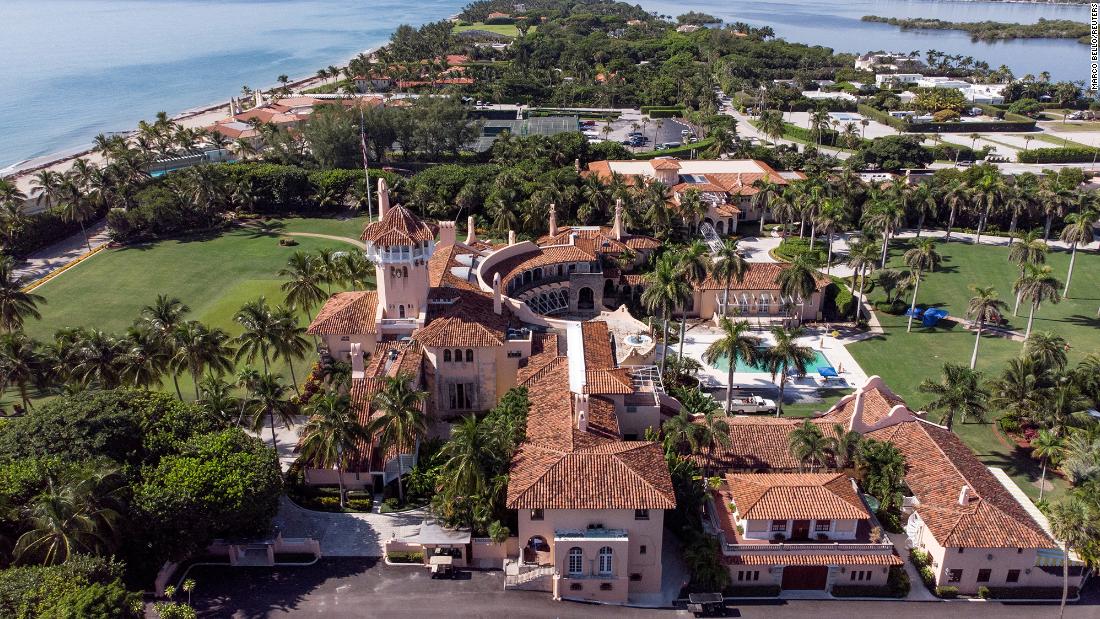 Here's what else you need to know to Get Up to Speed and On with Your Day.
(You can get "5 Things You Need to Know Today" delivered to your inbox daily.
Sign up here
.)
Former President Donald Trump was dealt
double legal blows
on Wednesday as he attempts to fend off investigations on multiple fronts. An appeals court handed the Justice Department a victory by allowing it to continue looking at
documents marked as classified
that were seized from Trump's Mar-a-Lago residence last month. Three judges, including two appointed by Trump, ruled that the public has a strong interest in ensuring his retention of the material did not cause "exceptionally grave damage to the national security." Separately, New York state Attorney General
Letitia James
filed a
civil fraud lawsuit
Wednesday against Trump, three of his adult children and the Trump Organization, alleging they were involved in an expansive fraud lasting over a decade that the former President used to enrich himself.
2. Gas prices
The historic streak of falling US gas prices is over. After 98 consecutive days,
prices at the pump edged higher
on Wednesday– by a penny — to an average of $3.68 a gallon,
according to AAA
. A 1-cent increase is not likely to have a significant effect on many drivers, but if gas prices begin to rise again, that could undermine the Biden administration and the Federal Reserve's efforts to keep inflation in check. The last time the national average price for gas rose was June 14, when it hit a record of $5.02. Up until now, gas prices had been plunging due to a series of factors, including stronger supply and weaker demand as drivers balked at high prices, and the unprecedented release of
emergency oil reserves
by the White House.
The demand for
flights out of Russia
sharply increased after President Vladimir Putin announced an immediate partial mobilization of Russian citizens on Wednesday. The term "leaving Russia" also saw a spike in searches among Russians over the past 24 hours, according to Google Trends. Since Putin's announcement,
more than 1,300 people
have been detained across Russia in a crackdown on anti-war protests. Prosecutors in Moscow warned people against participating in protests and threatened those who refused the draft with up to 15 years in jail. This comes as foreign ministers and senior officials from Europe, North America and South Korea
released a joint statement
today expressing their "grave concern" regarding the ongoing shelling around nuclear facilities in Ukraine.
4. Hurricane Fiona
More than a million people in Puerto Rico and the Dominican Republic once again woke up without power this morning in the wake of
Hurricane Fiona
. The Category 4 storm is poised to sideswipe Bermuda
later this week
, forecasts show. At least
five people
have been killed in the Caribbean, including one in Guadeloupe, two in Puerto Rico and two in the Dominican Republic. Fiona also whipped parts of the Turks and Caicos islands on Tuesday with sustained winds of almost 125 mph, officials said. While the recovery process will likely take a long time, authorities have started visiting several islands to begin repairs.
5. Covid-19
The FDA has authorized the release of "
numerous batches
" of Moderna's updated Covid-19 booster amid reports of supply problems in some areas. Updated boosters from Pfizer/BioNTech and Moderna were made available early this month, but some pharmacy chains have reported trouble keeping Moderna's shots in stock. Still, Moderna said it's on track to deliver 70 million doses of its
updated vaccine
by the end of 2022. To date, less than half of people in the US who received their initial series and are eligible for a booster have gotten one. Data also shows less than a third of the US population overall has gotten their booster shot.
BREAKFAST BROWSE
Two people claim $1.34 billion Mega Millions lottery prize
The mystery is over. After eight weeks of silence,
two lucky people
have come forward to claim their life-changing prize.
Aaron Judge hits 60th home run of the season
Profane botanist can't stop cursing about a huge tree
'The Bachelorette' finale did not exactly end in happily ever after
Well, this is awkward. The dramatic two-part season finale didn't end the way many viewers had hoped. Warning,
spoilers are ahead
.
Stephen Colbert talks about the worst thing that ever happened to him
In a
deeply personal conversation
with Anderson Cooper, "The Late Show" host opened up about losing his dad and two teen brothers in a plane crash.
TODAY'S NUMBER
18 million
That's how many cancer survivors there were in the US as of January, according to a new report from the American Association for Cancer Research.
More people are surviving cancer
than ever before in the US due to declines in smoking and improvements in catching and treating cancer early, the report said.
TODAY'S QUOTE
"No one knows whether this process will lead to a recession or, if so, how significant that recession would be."
— Federal Reserve Chairman Jerome Powell
, during a news conference Wednesday after the Fed announced a third consecutive 75-basis-point rate hike. The decision marks the Fed's
toughest policy move
since the 1980s to fight inflation. It will also likely cause economic pain for millions of American businesses and households by pushing up the cost of borrowing for things like homes, cars, and credit cards.
TODAY'S WEATHER
AND FINALLY
Grizzly bears put household items to the test
Before some trash cans and coolers are declared "bear-resistant," the products are put to the test at centers like this one with 600-pound grizzlies! (
Click here to view
)